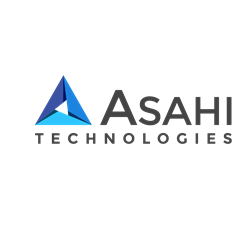 New York Metro Area, New York (PRWEB) March 30, 2013
The leading integrated web solutions and application development service provider, Asahi Technologies, added yet another feather to its cap, with the launch of PayPal payment gateway integration services for mobile and web businesses. With advanced services, Asahi Technologies aims at empowering e-commerce business with a global and most widely acceptable payment gateway solution.
PayPal allows money transfers and payments to me made through a secured internet network. Replacing the use of conventional paper methods such as money orders and checks, PayPal performs prompt and efficient payment processing for e-commerce websites, auction sites, and corporate users. In lieu of payment processing, PayPal charges a fee that depends on the payment option used, currency used, the country of the sender and the recipient, type of account, and amount of money sent or received. Of late, PayPal has introduced the first-of-its-kind iPhone payment gateway application to process online transactions on Smartphone.
Asahi Technologies has the expertise and resources to integrate PayPal payment gateway into any application, online vendor, or auction site. The programmers at Asahi Technologies have in-depth knowledge and skill in PayPal solutions, seamlessly integrating and implementing it on e-commerce websites or shopping cart. With the company venturing into payment gateway integration, businesses will be able to use customize PayPal integration services that will enable them to accept customers globally and make payments safely via any PayPal gateway chosen by them.
During 2012, PayPal teamed up with Discover to extend its offline strategy and reach to more than 7 million merchant locations across the United States, and millions of prospective international merchant locations in the future. Taking the initiative of PayPal a step ahead, Asahi Technologies ventured into leveraging its technology expertise and knowledge in providing integration services for this giant payment gateway solution. It is expected that with the New York tech firm offering PayPal payment gateway integration services, more and more online merchants will be able to take the advantage of the capabilities of PayPal. Asahi Technologies ensure speed, simplicity and security to e-commerce businesses with advanced payment gateway integration solutions.
With PayPal launching its latest PayPal Here solution during mid-March this year, Asahi Technologies will integrate the new feature into its service portfolio, allowing small businesses to accept payments in virtually any form. PayPal Here comes with a thumb-sized fully-integrated card reader and a free app, which can transform any iPhone into a mobile payment gateway solution. With this new service, service providers, small businesses, and casual sellers can accept credit and debit cards, checks, send invoices, and PayPal uses a single product. Asahi Technologies also incorporate PayPal Here into its payment gateway integration solutions, empowering small businesses.
Talking about PayPal payment gateway integration, Vinod Subbiaha, CEO, Asahi Technologies, stated, "PayPal is fast emerging as the ultimate payment processing solution for online vendors, corporate users and auction sites today. With the goal of empowering millions of merchants to leverage the benefits of PayPal, we have ventured into PayPal payment gateway integration services, enabling them to accept payments in virtually any form. We aim at broadening our service scope in the years to come."
In addition to PayPal, Asahi Technologies also offer payment gateway integration solutions for Google Checkout, CyberSource, Authorize.Net, 2Checkout, and LinkPoint.