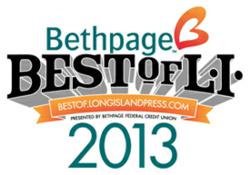 Our Body and Stress Reduction Program offers clients an opportunity to trim their waistline and their stress at the same time
Commack Long Island New York (PRWEB) March 25, 2013
Hands On HealthCare Massage Therapy and Wellness Day Spa of Long Island is pleased to announce that they are now offering a Cellulite and Stress Reduction Program. The multi-level approach reduces cellulite, stress and muscle tension at the same time. The Cellulite and Stress Reduction Formula combine's specific techniques and the newest FDA approved technology, ultrasound lipo cavitation, to liquefy and destroy fat cells while helping people also manage their stress. Licensed professionals eliminate unsightly cellulite, tighten skin and re-teach the body and mind to engage the "relaxation response" to reduce stress, a leading cause of cellulite.
"Our Body and Stress Reduction Program offers clients an opportunity to trim their waistline and their stress at the same time" states Marla Kaplan-Pelle, Director of Hands On. "As a Licensed Massage Therapist and Certified Lymphatic Therapist I understand the importance that both body image and stress play in our daily lives. We have put together a program designed to eliminate both at the same time. We have chosen the Cavi-Lipo Ultrasound Technology because of its proven track record. It has been a leader in Body Sculpting and Cellulite reduction system in Europe and is now available here. "
Cavi-Lipo is one of the most advanced and efficient systems using Ultrasound Lipo Cavitation to breakdown fat cells. Ultrasound cavitation is safe and emits a frequency that only affects lipocytes and not other cells in the body. Areas Targeted include the stomach, waist, hips, love handles, bra rolls, thighs, buttocks, upper arms and inner knees.
Hands On HealthCare Massage Therapy and Wellness Day Spa has been serving the Commack Community since 2000. Hands On HealthCare Massage Therapy is a recognized leader in Advanced Medical Massage in Suffolk County, Long Island. Medical Massage is often the answer regarding Pain, Injury and Disease. Hands On offers Pre-Natal and Post-Natal Massage, Sports Massage, Trigger Point Therapy, Myofascial Release, Manual Lymph Drainage and is a Recommended Community Provider for Memorial Sloan-Kettering Cancer Center. The Spa Services Division offers spa treatments such as facials, skincare, microdermabrasion, body treatments, permanent makeup and para-medical cosmetics and cellulite reduction through ultrasound cavitation. The Wellness Day Spa has an extensive Couples Massage Spa Date Menu. Spa Parties are a specialty. An array of services and packages are available for both on and off-site. Beyond the Spa Services include off-site on-site workplace of event Mobile services which include bringing the day spa to the doorstep at home, venue or corporate function. Common events include Bachelorette Parties, Showers, Birthdays, Bar and Bat Mitzvahs, Sweet 16 Corporate Events and functions. Hands On HealthCare Massage Therapy claims it's Licensed Massage Therapists and Estheticians provide clients with the ultimate experience in attention, service and care.
Hands On HealthCare Massage Therapy and Wellness Day Spa
Marla Kaplan-Pelle, Licensed Massage Therapist, Certified Lymphatic Therapist, Director
208 Commack Road, Commack, NY 11725
631.462.4263