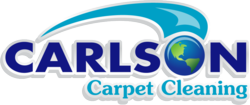 Dallas, TX (PRWEB) March 24, 2013
Carlson Carpet Cleaning, a popular Dallas carpet and upholstery cleaning company, announced today the formation of a new carpet and upholstery cleaning company. The new company, Prodigy Clean, will work in conjunction with Carlson Carpet Cleaning to provide services to the niche carpet cleaning markets in North Dallas. It will provide a unique service that will augment and not compete with its sister company.
Carlson Carpet Cleaning was first founded in 2001 with the purpose of providing natural carpet cleaning Dallas without the use of petrochemicals or solvents. They built a reputation of quality by providing exceptional services at reasonable prices with no hidden fees or charges. The company has primarily grown its business by earning repeat and referral customers.
In addition to carpet cleaning, Carlson Carpet Cleaning provides a number of other services. They clean ceramic tile, offer pet odor removal and can clean upholstered furniture. All of the cleaning services that they offer are designed to be natural and safe for for people and the environment. This is important because modern homes are sealed tightly to be efficient. Any contaminant that you introduce into the home, will remain there for a long time. By using natural cleaning products, your home will be safer and healthier.
The new carpet cleaning company, Prodigy Clean, is expected to open for business in early summer of 2013. The company will offer services in the North Dallas area but is expected to concentrate mainly on carpet cleaning in Frisco. The company will also offer carpet and upholstery cleaning services but will concentrate on providing a zero residue and fast drying product.There is a great demand for a company that can provide a thorough cleaning without the long dry times of steam cleaning and Prodigy Clean will fill this demand.
In addition to carpet cleaning, Prodigy Clean will also offer upholstery cleaning and pet odor removal services. The services, like the carpet cleaning, will be designed to leave no residue and to dry quickly. This will allow consumers to use their carpet or upholstery quickly and because there is no residue, they will stay clean much longer. Consumers will find that they are able to go much longer between cleanings and will therefore save money by using Prodigy Clean.
For more information on Prodigy Clean, consumers can visit the Prodigy Clean website or they may contact Carlson Carpet Cleaning at 972-922-7878.