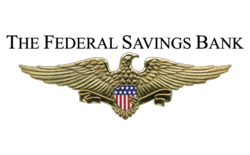 Home prices rose by more than 7 percent last year and builders have been adding workers at a pace of 30,000 individuals each month over the past five months
Chicago, IL (PRWEB) March 23, 2013
The Federal Savings Bank is bullish on the housing market given that building permits are increasing at the fastest rate since June 2008. This news is encouraging to first-time homebuyers.
Home prices have tisen by more than 7 percent last year and builders have been adding workers at a pace of 30,000 individuals each month over the past five months. In addition, the National Association of Realtors stated that home prices have been rising above year ago levels for the past 20 consecutive months. The Federal Savings Bank expects prices to continue to recovery in 2013 giving homeowners more incentive to sell and first-time homebuyers a chance to purchase through a low interest loan. The Federal Savings Bank is already receiving an abundance of applications reconfirming that demand is strong for buying home.
"Home values are rising and the industry is following with an increase in building permits and labor for the housing market" says Nick, a bank at The Federal Savings Bank.
With so much positive activity in the housing market, first-time homebuyers cannot risk waiting for the opportunity for prices to correct. Instead, one should be prepared to seriously bid on a listing if an attractive price presents itself. Thus, Federal Savings Bank encourages perspective applicants to get pre-approved for a mortgage now while interest rates remain at decade lows across all states. To get started on a home loan application visit: TheFederalSavingsBank.com