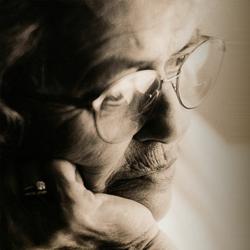 More licensed mental health care providers will be faced with providing competent and ethical care to patients facing end-of-life issues
Philadelphia, PA (PRWEB) March 26, 2013
HealthForumOnline (HFO), an online provider of nationally-approved (APA, ASWB, NBCC, CA-BBS) continuing education (CE) for psychologists, social workers, counselors, and other allied healthcare professionals, announces an update to Psychosocial Issues at the End of Life: Definition, Theory, and Intervention. This online CE course is one of 12 from the Aging/Geropsychology category of HFO's extensive CE library with over 80 online CE courses.
Advances in medicine have increased the number of people living with chronic illnesses over the past 100 years (e.g., 1). The increase in the frequency and duration of individuals living with debilitating chronic illnesses has amplified the need for end-of-life care (2). The first hospice program in the United States opened in 1974 and today there are more than 5,300 hospice programs, serving over 1.65 million patients (3). The growth in hospice programs has translated into an increase in delivery of end-of-life care. For instance, 11% of all deaths in the United States occurred in hospice settings in 1993, whereas that number has increased to approximately 45% in 2011 (3). As our population continues to age the need for end of life care will increase which will necessitate the need for appropriately trained healthcare providers.
The state-of-the-science regarding end-of-life issues is presented within this online CE course to assist mental healthcare providers and allied professionals to care for patients facing challenges and demands at this phase of life. Specifically, the emotional responses of people with incurable illness are multifaceted and may vacillate throughout their end-of-life care. Additionally, the psychological impact of a terminal illness is not limited to just the patient, but encompasses the entire family. This online CE course provides healthcare professionals with a definition of end-of-life care as well as a description of the prevalence of psychiatric disorders during this phase of care. Psychological theories regarding death and dying are presented and lead into a description of the emotional needs of both patients and caregivers. The course concludes with a presentation of psychological treatment techniques to help cope with these demands and assist patients and caregivers to improve quality of life.
"More licensed health care providers will be faced with providing competent and ethical care to patients facing end-of-life issues", said Dr. Michelle Rodoletz, Director of HealthForumOnline's Continuing Education (CE) Program. This recently updated online CE course makes it simple for busy licensed mental health and allied health care professionals to get that guidance and complete required continuing education credits online at their own pace and on their own schedule. Further, once the CE course is completed, health professionals have free ongoing access to course updates that keep them abreast of emerging research.
Interested psychologists, social workers, counselors, and other allied health professionals can also chose from HFO's 17 other topic categories containing over 80 online continuing education courses -- all convenient, cost-effective, and theory- and evidence-based. Participants access and complete courses at their own pace, on their own schedule, anywhere there is Internet access. Completed CE courses can be revisited to review course updates and certificates reprinted at any time.
1. Singer, P. & Wolfson, M. (2003). The best places to die. British Medical Journal, 327, 173-174.
2. National Institutes of Health. National Institutes of Health State-of-the-Science Conference: Statement on Improving End-of-Life Care. 6-8 December 2004. Retrieved April 3, 2007 from http://consensus.nih.gov/2004/2004EndOfLifeCareSOS024html.htm
3. National Hospice and Palliative Care Organization (2012). NHPCO's Facts and Figures – 2012 Edition. Retrieved March 10, 2013 from http://www.nhpco.org/sites/default/files/public/Statistics_Research/2012_Facts_Figures.pdf
About HealthForumOnline:
HealthForumOnline (HFO) is approved as a provider of CE courses by the American Psychological Association, the National Board of Certified Counselors, the Association of Social Work Boards, and the California Board of Behavioral Sciences.
###