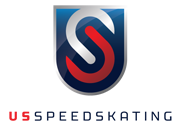 Kearns, UT (PRWEB) March 23, 2013
Team USA added another medal to their weekend total, as Brittany Bowe captures a Bronze medal in the ladies 1000m (1:15.87) in Sochi, Russia, at the World Single Distance Championships.
"I'm very excited about my performance today, earning the bronze medal in the 1000m," said Bowe. "I think it's a very good place to start to build from this coming summer and going into the Olympic year."
Teammate Heather Richardson finished in sixth (1:16.10) and Anna Ringsred was 21st (1:20.22).
"I can't express how extremely happy I am with Brit's race today because it represents the great progress she's made this year, and getting on the podium today will only fuel her motivation more for next season," said National Sprint Head Coach Ryan Shimabukuro.
Jonathan Kuck finished 12th in the men's 25-lap 10,000m, with a time of 13:40.41 and Maria Lamb was 11th in the ladies 5000m race.
For complete results from today, visit the ISU website at http://live.isuresults.eu/2012-2013/sochi.
The final day of competition starts tomorrow at 3:00 pm local time, 5:00 am MST. You can follow results live on the ISU website. For highlights, quotes and photos, LIKE us on Facebook (http://www.facebook.com/usspeedskating) or FOLLOW us on Twitter (http://www.twitter.com/usspeedskating).
Flash Quotes
Heather Richardson
"I'm really happy with how strong I was able to stay during my race. It is pretty solid after the past two world cups and I hope to do better in the 500m tomorrow. I have more motivation now that I am back in my upswing."
Ryan Shimabukuro on Heather
"Heather's 1000m today proved she's coming out of her slump and on her way back to her normal self. I'm very proud of the maturity and heart she's shown over these past four weeks because this bout of severe fatigue came at a very bad time of the season and has been extremely difficult to overcome."