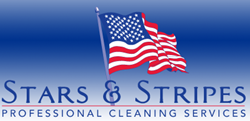 Know The Job Is Done Right
(PRWEB) March 24, 2013
Stars And Stripes Cleaning is pleased to announce their 5 room for $99 special, backed with Stars And Stripes 100% guarantee.
Stars And Stripes Cleaning is proud to announce the launch of their 5 room special for $99. This is a limited special offer for consumers with ruined carpets, and are looking to save money. Customers need only call, and schedule an appointment, in order to take advantage of this special offer. This special is open to all Memphis residents, looking for a respected, and trusted, Memphis carpet cleaning company.
5 Rooms
$ 99.00
Our 7 Step Carpet Steam Cleaning Process
200 Square Feet Per Room Additional Rooms are $ 40.00
-Backed with 100% Guarantee
-With Free Deodorizer
About Stars And Stripes Cleaning
Stars And Stripes is a local company, founded, owned, and operated, by a Middle Tennessee resident. Many communities in the region are serviced, including Memphis, Nashville, and more. Since 2009, the company has built a reputation for stellar customer service, and the most competitive pricing. Stars And Stripes is never undercut, and competes for the business of it's customers.