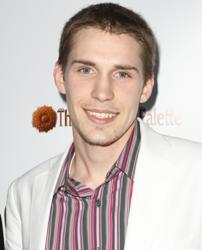 Moriarty's The Road to Freedom, was deemed "A Cinematic Journey" and given four stars by Examiner.com
Los Angeles, CA (PRWEB) March 25, 2013
On the heels of the international buzz surrounding his debut film, The Road to Freedom, young director Brendan Moriarty is returning to Cambodia to finish telling the gripping tale of Sean Flynn's true-to-life-story. The conclusion of this riveting war drama, "Red Khmer" starts filming April 1st in capital city Phnom Penh, Cambodia where it all began.
The Road to Freedom was inspired by the true story about film legend Errol Flynn's son Sean, who left his Hollywood career seeking fame and adventure as a photojournalist on assignment for TIME Magazine with his friend Dana from CBS. They ventured courageously into the killing fields of Cambodia during the Vietnam War, never to be seen again.
In 2010, world news broke that a mass grave in Cambodia was discovered and believed to contain their remains. 'Freedom' gained international prestige at Cannes and was released in 2011.
Moriarty's The Road to Freedom, was deemed "A Cinematic Journey" and given four stars by Examiner.com and was hailed by Hollywood Today as "a remarkable film."
"Red Khmer" Foreseeing his demise in captivity, the extraordinary adventure continues as Flynn sneaks his journals to his trusted friend, Lim Po (Nhem Sokun) containing the harrowing truth about the Khmer Rouge guerillas. With the evidence in his hands, Po is forced to risk his life and sets out in search of his family and safety. Trying to evade the clutches of the Red Khmer, he is confronted by the Royal Cambodian Army, rescues a young girl and encounters dangerous obstacles on his fight to stay alive and reveal the atrocities of war.
Joining the cast is Massi Furlan (The Dark Knight Rises, Layover) as Samuel, Nhem Sokun as the brave Lim Po, Chanratha Kong as Rathana, Joshua Fredric Smith (Dam999) as Sean Flynn, Scott Maguire (The Conspiracy) as Dana, Nhem Sokunthol as the General and Robert Malone as Lewis. Henry Bronson is the Executive Producer, Patrick Moriarty is Producer, the highly-praised Cinematographer David Mun is returning to lens again and Co-Producing along with Mark Rickard, with Willie Barela Associate Producing.
Also on the slate this year through Endocom Films, Moriarty will produce Berlin Express, which is currently in pre-production and negotiations with star talent, set to begin filming in October 2013. He is also developing a sci-fi/thriller called L.A. Atlantis and the action/war film called Mayaguez, written by Chad Law. Moriarty is in talks with a Director that will be named the Director this summer. Mayaguez is slated to begin production in Spring 2014.
Media Contact: Nadine Jolson 310 614 3214 - Jolson Creative PR Group - Email: jolsoncreative(at)mac(dot)com