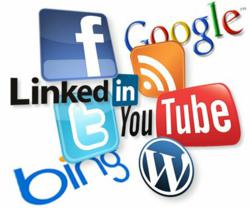 We launched the price match guarantee program because price should never be a reason for any of our customers to choose another hosting company
Miami, FL (PRWEB) March 23, 2013
North American hosting provider ITX Design announced on Friday it will now be offering a nationwide price match guarantee to all prospective new customers in the United States & Canada.
The surprise move comes a few weeks after ITX Design began to completely redesign their previous website, while adding a wide range of improved services. Management and staff are ultimately aiming to offer hosting customers with high quality SEO and custom website design services in order to boost their web presence.
The new program is coordinated by an unnamed price match specialist who has matched new and existing ITX Design customers with the appropriate program and walk them through a price match purchase confidently.
ITX Design is also testing a 'lease to own' dedicated hosting program which CEO Doug Davis said "has been performing extremely well." The price match guarantee could potentially be instrumental lowering ITX Design's attrition rate, as well as attract new business.
"We launched the price match guarantee program because price should never be a reason for any of our customers to choose another hosting company" said CEO Doug Davis. "If a customer finds another company selling the same dedicated server, VPS or hosting plan at a lower price, we'll match it. It's as simple as that."
To qualify for the ITX Design price match, clients should ideally meet a number of criteria, including a data center located within the United States, port and traffic, their CPU benchmark must be within range of the matching server, and their data center must have 24-hour onsite support. RAM must be greater or equal, and their hard drive must be greater or equal.
ITX Design offers a wide range of web hosting plans which include managed hosting, dedicated severs, virtual private servers, in addition to a menu of custom website design and social media development services.
Corporations who opt-in for a corporate hosting plan with ITX Design receive six months of free hosting when they pay for a full year of service at the time of signup.
ITX Design is a web hosting and Domain Registration provider. They provide dedicated servers, shared web hosting and domain registration for small businesses including server hosting, WordPress Hosting, Re-seller Hosting and more.
ITX Design has established a strong foothold within the web hosting market, and providing their clients with the ultimate hosting solution. They specialize in expandable hosting that is capable of meeting the hosting requirements of small websites as well as large scale corporate networks with server clusters.
For more information, simply visit http://www.itxdesign.com