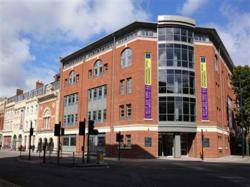 Bristol Gloucestershire (PRWEB UK) 26 March 2013
Incite Solutions Ltd has followed the appointment of Kayleigh Burn in January with the appointment of three further experienced consultants during the first quarter of 2013 - Mike Willmoth, Dave Hughes and Edward Curry.
Kayleigh Burn concentrates on finding the best technical talent for vacancies within the Media, Digital, Mobile and Gaming sectors, particularly where the roles involve a deep understanding of what is required to improve the end user experience.
Mike Willmoth has extensive experience in finding Project and Programme Change Managers for the NHS and Defence and Aerospace industry.
Dave Hughes is an experienced recruiter who has joined the Financial Services team to develop a Risk Management practice.
Edward Curryt is an experienced recruiter who has joined to build the Technology Division's capability in the recruitment of people with skills in the development technologies such as .Net, C#, ASP.Net and PHP etc
Geoff Keeys, Director of ISL says "We are delighted that our move into larger offices in 2012 has enabled us to continue to grow and extend both the range and depth of services we are able to offer our clients. Our plans are for this to continue and we are always on the lookout for for high quality experienced consultants who want to join us"
ENDS
NOTE FOR EDITORS
For further information, please contact: Alan Furley or Henry Keeys (Directors) at alan@isluk.co.uk or henry@isluk.co.uk
Incite Solutions was founded in 2007 by two experienced recruitment consultants with the aim of creating an environment that supports experienced recruiters providing a comprehensive recruitment service to clients in a particular market or looking for a particular skills set . It has grown consistently since then and expanded into larger offices on an annual basis. ISL specialise in the recruitment of experienced professionals across sales and marketing, project management, IT and operations in the following sectors: financial services; technology; retail; engineering; public sector.