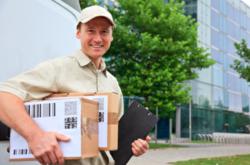 Benefit of using MovingTruckRental.com !
New York, NY (PRWEB) March 25, 2013
As jobs shift and people chase opportunity, the rate at which Americans relocate has steadily and inexorably increased. Every year over 40 million Americans move, often cross-country. It's no surprise, then, that professional movers and moving truck rental companies have seen an explosion in new business.
Unfortunately for consumers, the huge level of demand—combined with high gas prices—has resulted in price quotes that often cost more than their first month's rent and security deposit. It hasn't helped that a handful of moving conglomerates have historically controlled the market and essentially set their own rates, regardless of market conditions.
That's why MovingTruckRental.com stepped in to provide consumers with a more affordable alternative. The company collects rates from a wide assortment of smaller moving companies and puts them into a single large database that consumers can access for free. The database connects potential customers with fast quotes based on their current location, destination, and amount of belongings.
And now, MovingTruckRental.com has made its moving solution service offerings even better. They have doubled the number of moving service companies included in their fast quote database, meaning customers now have access to even more competitive prices.
"Professional moving companies were reluctant at first to provide us with hard numbers on pricing," said Calvin Davis, CEO of MovingTruckRental.com. "They were worried that providing pricing information up front would put them at a disadvantage and that it might scare customers away. They really valued owning the person-to-person contact that a phone call offered and were not sure they wanted to give up that first contact.
"But what they didn't realize was the huge volume of new business they'd be getting from putting all of their information online in one place. MovingTruckRental.com has provided these companies with so much business that they've been able to lower their rates. And now more companies are beating at the door, trying to get included in our database."
MovingTruckRental.com's web developers have finally been able to accommodate them. With a new database update that went live at 12:01 am EST today, customers have access to more and cheaper quotes than ever before.
The updated moving quote feature is fast and simple to use and puts consumers in quick contact with a moving professional whose job is to find each customer the least expensive and most efficient moving solution available.
The company's website also features a variety of helpful moving and relocation tips, including information on full service movers, cross-country auto transport, one way truck rental, and flat bed truck rental.