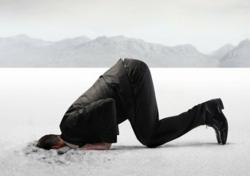 Farmington Hills, MI (PRWEB) March 26, 2013
Proven Resource, a financial and legal relief firm, announced their spring schedule for their complimentary monthly credit workshops. "The focus this spring will be on the personal 'Credit Rebound'" says David Soble, Proven Resource Managing real estate and finance attorney. "One's own personal economy is so important to their personal well being, financially and otherwise," says Soble.
The term "rebound buyer" is becoming more familiar in today's difficult economy. It usually applies to people who obtain financing for a home after previously defaulting on a mortgage, or had a foreclosure, a bankruptcy or even a short sale. But what of those people who aren't buying a home, yet have poor credit due to a divorce, a foreclosure, a lawsuit, failed business, or job loss. How can one improve a credit score? Low credit scores lead to higher costs in borrowing rates of interest and higher insurance rates. It can mean being denied affordable housing, a car, or worse yet, an employment opportunity. Here are several tips for having one's own "credit rebound":
1. Know the credit score. Consumers have the right to pull one free report annually at no cost. A report can be ordered off the internet. Consumers can also go to a mortgage or finance company and ask a loan officer to pull a report. Review the report. Make sure that the creditors listed on the report are accurate. If so, have the creditors properly reported the payment history? Review any reported delinquencies and any collection accounts for accuracy. If there are inaccuracies then turn to the Fair Credit Reporting Act, as discussed below.
2. Consumers have rights. If there is an item on the credit report that is incorrect, then write to the credit reporting agency and "dispute" the information. The creditor either has to verify the validity of the item reported, or it has to be removed from the report.
3. Handle old accounts with caution. Creditors are barred from taking legal action against consumers once a specific period of time has passed (known as the Statue of Limitations, the time frame varies from state to state, but averages about 6 years). However, the creditors right to sue reactivates ( called 'zombie' debt) once consumers begin to pay on old debt. Besides resetting the time bar to the beginning, new payments on a old account may also report negatively on the credit report. Therefore when working on paying off old accounts, collection or otherwise, it is best to seek an attorney experienced with negotiating settlements and payment plans.
4. Idiots with Pens. Some lawyers refer to co-signers as "idiots with pens". With certain exceptions, consumers should never co-sign for anyone or they become liable on the debt when the person they co-signed for, defaults. Late pays may reflect poorly on the co-signer's credit as well. As a co-signer, contact the creditor and confirm that all payments on the obligation are paid current to date. If not, then immediately speak with the co-obligor. Consumers can also reduce exposure from a co-signer, by limiting the amount of the balance owed. For instance, one could negotiate with the lender that an obligation as co-signer ceases once the loan balance is reduced by 50%. There is a positive side to being a co-signer. If the obligor has a good pay history, it should reflect well on your credit and improve the credit score.
5. The value of aging. Very old outstanding accounts have little if any value to the creditor. There is a chance that the original creditor may have written off the account. It is likely that a new party actually purchased the account from the original creditor and now has the right to pursue the debt.
According the Fair Debt Collections Practices Act, consumers have the right to request that the collecting agent verify how they own the debt, and verify the accuracy of the amount. They are legally obligated to remove negative items from a consumer's credit report and cease any collection activity against a consumer if they can't verify the accuracy of a trade line. If they can verify their involvement and the debt owed, then it is time to negotiate a payment plan. Consumer's that experience continued harassment should consult with an experienced attorney.
5. Alternative verification. The above statements assume poor credit, but what if a consumer has no credit. There are less traditional means of credit verification that lenders will accept, called alternative credit. Here are some examples:
1. A 12 month of utility bill payment history;
2. Cancelled checks from rental payments. Cash receipts from a receipt book are useless;
3. Any payments that have an installment pay history exceeding 12 months.
4. Become a signer on a small credit card obligation with a family member who pays timely;
5. Obtain a secured credit card, and make small monthly purchases on it, making sure you pay the balance each month.
6. Consumers that have a good pay history with a company that does not report to the credit bureaus, should ask the company for a letter of recommendation or have them submit a pay history to the credit reporting agencies.
Life is not static. Financial aspects of life ebb and flow. One's financial past does not affect the future. It only has far -reaching consequences when consumers fail to be their own agent of change. Take the time to work on some of the above pointers and achieve a "credit rebound".