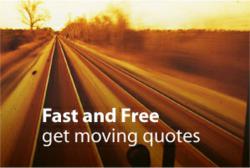 longdistancemovingcompanies.com we can help you find the right house moving company in your area with a few clicks.
(PRWEB) March 26, 2013
Long Distance Moving Companies makes relocation as quick and simple as possible. Their motivation is that they do not charge an hourly fee, so the experienced movers and professional packers have no impetus to drag out a job. They take the shortest route to complete clients' moves. Also, they do not waste time doing unnecessary disassembly of items, and are sure to send a crew staffed with the right amount of movers, in order to move everything quickly with the utmost care.
In addition to this new change, of not charging an hourly rate, the following are some of the services they provide to promote satisfaction of their clients:
Special Care for Special Treasures - Long Distance Moving Companies offers all the necessary moving boxes and moving supplies so if clients prefer, they can pack everything themselves. In the alternative, if they need help, the company can provide them with professional packers that will box everything with care. This is especially important when protecting special treasures and sentimental objects. Whether they are packing sculptures, artwork, family heirlooms, china or glass, the most important thing that protects a client's belongings is experience, in getting the job done right.
No Assembly or Disassembly required - Most clients want nothing more than to be comfortably settled in their new home. In addition to unloading, they can also move a client's furniture into place, unpack belongings, reassemble furniture as needed, and even lay down area rugs exactly where the client wants them. If there is anything else a client needs, all they need to do is ask.
Insurance against the unexpected - Despite special measures taken by the experienced movers and professional packers, sometimes the unthinkable can still happen. They offer and provide clients with basic transportation protection at no extra charge. Customers can also acquire full replacement insurance as well.
Long Distance Moving Companies:
Serving nationwide movers for 14 years, Long Distance Movers has been dedicated to using their experience to serve the state and the local communities with pride. The company's locations exist throughout the United States, so they have the resources to make long distance moves for a client just as simple as a local one. Experience the excellence by contacting them today!