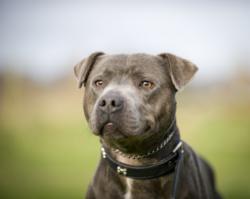 Avoiding dog bite injures involves taking precautions to keep yourself and your children away from potentially harmful animals
Sacramento, CA (PRWEB) March 24, 2013
The Milwaukee Area Domestic Animal Control Commission or MADACC released numbers recently that show the trends of dog attacks and breed specifics for the city. These numbers are relatively close to the national averages often quoted for breed-specific dog attacks.
Milwaukee residents are particularly concerned with this subject after a toddler was attack and killed by two pit bulls on March 6 in Walworth County, Wisconsin.
According to the city's records, in 2012:

182 dogs were taken into shelters that were classified as "bite dogs." This means that he dog allegedly bit a human being or attack another domestic animal.
5,329 dogs were surrendered or picked up by MADACC.
This leads to a percentage of "bite dogs" of 3.42 percent of all dogs handled by MADACC.
Of the "bite dogs" taken in, 88 were pit bulls and 94 were other breeds.
Pit bulls accounted for 48.35 percent of "bite dogs" and other breeds collectively accounted for 51.65 percent.
57.24 percent of all dogs taken in by MADACC were breeds other than pit bulls.
However, MADACC officials cautioned the public not to misread the statistics, claiming that pit bulls were far more likely to be brought into shelters for even a minor bite than other types of dogs.
Nationally, pit bulls are responsible for at least one-third of all fatal bites and as much as two-thirds of non-fatal attacks.
Attorney John Demas notes, "No matter how you feel about pit bulls and the wisdom of keeping them as pets, you must also remember that any dog can bite, maim and kill. Small children have been killed by 'toy' dogs while unattended. Because dogs instinctively go after prey, they must be taught carefully not to bite in defense of themselves or their owners or because they see a human being as weaker or smaller."
"Avoiding dog bite injures involves taking precautions to keep yourself and your children away from potentially harmful animals. However, when a child or adult is attacked by a vicious dog, it is never right to blame the victim. In these cases, the dog's owner is usually legally responsible for the damage inflicted on the victim."
About Demas Law Group: Demas Law Group is a personal injury firm in Sacramento, California, that represents the victims of dog bites as well as those injured in vehicular accidents, through nursing home abuse, or by the use of defective product
Source: Fox 6 Now, "MADACC releases dog bite numbers from 2012," Katie DeLong, March 7, 2013.