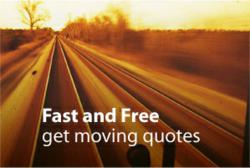 Our movers guide will help you make your moving easy and smooth, select the right moving company, pack your possessions, prepare your things for storage, rent a truck and so on.
(PRWEB) March 27, 2013
Movers 411 will now apply new guidelines to take better care of customers special needs as if they were their own. They are the wisest choice for those seeking a professional moving company, to provide special care services. They pack personal and sentimental belongings, cautiously packed with special care, and secure them in a moving vehicle so that it does not get broken while in transport to the new location. When selecting them, people will get the most inexpensive solutions for all their moving requirements. They work hard to ensure quality and reliability of service:
They will work to conveniently schedule the arrival of the items to the new location - whether it needs to be in advance, simultaneously, or ahead of schedule of their arrival at their new residence. Apartment Movers can provide their clients with as many professional movers as is required to relocate quickly and efficiently, from start to completion of the job.
If a customer has special packing needs, they can request expert packing of items, or can ask for advice and information on how to best pack specific items. Either way they show each individual client the best options to fit their specialized moving needs.
Insurance eliminates the concern about loss or damage. In addition, they also offer special handling and crating of antiques, delicate equipment, or assembly of required items. As professionals, they help fully prepare clients as a key aspect of service. It is a quality level of service that people can depend on with Apartment Moving Company.
Local move specialists provide clients with professional movers that are knowledgeable about residential neighborhoods and the best routes to move their clients to their new residence, safely and quickly. People can check for a location near them or ask their client agents about this special level of local service.
About Movers 411:
Movers 411 have been a leading choice for household moving since 2001. From the beginning, they have stayed informed about best practices in moving and continually sought ways to improve their service. It shows in the level of trust they engender by being fully licensed, bonded and insured for local and interstate movers nationwide. They continue to provide people with continued and improved excellent service.