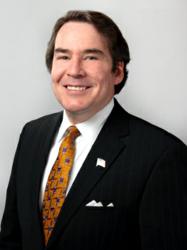 Neglect is also a form of abuse
Scranton, PA (PRWEB) March 25, 2013
Two Illinois women were charged with aggravated battery earlier this month after an alleged beating of an elderly woman. According to St. Louis Post-Dispatch, the woman, who was handicapped, was forcibly removed from a nursing home and then battered for unknown reasons.
"This is a tragedy that must not be allowed to occur again anywhere in this country," said Attorney Sean McDonough of DLP in Scranton, PA.
Mr. McDonough has unique experience and knowledge of Pennsylvania nursing home abuse laws and procedures, and in 2008 provided expert witness testimony before Congress at a hearing addressing sexual abuse in nursing homes. He also practices in the areas of commercial litigation and employment law, among others.
"While it appears the women who battered the handicapped nursing home patient in Illinois were not her caregivers, where were the caregivers? Neglect is also a form of abuse," said McDonough.
McDonough offers these warning signs that a loved one may be the victim of certain kinds of elder abuse or neglect at his or her nursing home:
Physical abuse: Visible signs of abuse may be present, such as bruises, scars, sprains or broken bones. There may be more subtle sign as well, such as evidence of restraint resulting in rope marks on wrists, or broken eyeglasses.
Emotional abuse: Emotional abuse is difficult to identify but can be detected by changes in the victim's personality or behavior. Signs also tend to mimic displays of dementia, such as rocking or mumbling.
Financial Exploitation: Another subtle kind of abuse, signs of financial abuse or manipulation include significant withdrawals from accounts, belongings or money missing from the elder's living area, and purchases of unnecessary goods or services.
Sexual abuse: Signs of abuse may be visible in the breast or genital area. The victim may have unexplained infection or bleeding, or have torn underclothing.
Neglect: Neglect may be self-inflicted, but good caregivers will not allow this to happen, nor will a good caregiver commit neglect. Signs of neglect include malnutrition and dehydration, poor hygiene, unsafe living conditions, and a caregiver's failure to provide prescription medications appropriately.
"Elder abuse has serious health consequences for the victim, so it is very important to be involved in your loved one's care to ensure that it doesn't happen to him or her, and to ensure that he or she lives at a reputable facility," said McDonough.
If you suspect your loved one is suffering from abuse or neglect in his or her nursing home facility, you may want to speak to an attorney at DLP, who knows how to protect your loved one's health and rights.
###
DLP is a full-service law firm whose Pennsylvania nursing home abuse lawyers are committed to representing clients with compassion and dedication. With offices in Moosic, Kingston, Honesdale or Hazleton, DLP serves all of Northeast Pennsylvania. For a free consultation, call DLP toll free at (877) DLP-9700 or (877) 357-9700.