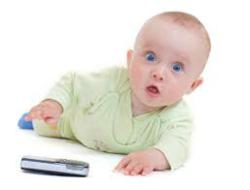 Remember that your most important responsibility is to preserve your safety and that of your child
(PRWEB) March 25, 2013
A survey of mothers with small children addressed the issues surrounding driving with "baby on board" and found some disturbing trends. While new mothers tend to identify themselves as "safer" drivers since becoming parents, their answers to survey questions tell a different story.
The survey was conducted by American Baby along with the organization Safe Kids Worldwide and questioned mothers about factors that might relate to more dangerous behavior behind the wheel. Moms were questioned about how much sleep they got before driving, how often they noticed posted speed limits, and whether they turned around to tend to the baby while driving. Mothers also admitted to using cell phones to call or text while driving with children in the car.
Statistics support the theory that new moms can be dangerous drivers. About ten percent of the mothers surveyed have had an accident while the baby was in the car—about three times the rate for the general population.
Experts at several organizations such as the National Highway Traffic Safety Administration, the AAA Foundation for Traffic Safety, and Parents Magazine have provided safety tips for mothers and all drivers who must travel with small children.

Eyes on the road. If you must take your eyes off the road to attend to a problem in the car, pull over. There should never be a time you take your eyes off the road for any period of time.
No cell phone use. 78 percent of mothers admit to talking on the phone and 26 percent email or text. Talking and texting lead to thousands of deaths each year. Experts suggest stowing your phone and pulling over to take emergency calls.
Choose your driving time wisely. If you are able to stagger your errand-running to coincide with baby's nap time, you are far less likely to be distracted. On the other hand, running errands with a hungry baby will only invite distraction. Feed the baby and tend to his or her needs before setting out.
Do not be afraid to ask for help. If possible, leave the baby with your spouse, relatives or neighbors while you run errands.
Get more sleep. This may seem impossible for young mothers, but more rest means a fresher and more alert mind. Take naps when possible to counteract the effect of lost sleep at night.
Attorney John Demas notes: "Remember that your most important responsibility is to preserve your safety and that of your child. No phone call or text is worth a mother's life or a baby's. No minor emergency is worth a crash. If you have to, pull over; it may save your life, your child's life, or someone else's."
About Demas Law Group: Demas Law Group is a personal injury firm in Sacramento, California. Sacramento attorneys represent victims of car and truck crashes, as well as pedestrian, motorcycle and bicycle accidents.
Source: The Car Connection, "New Moms Among The Most Distracted Drivers," March 4, 2013.