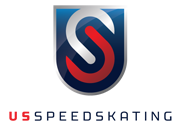 Kearns, UT (PRWEB) March 24, 2013
Having logged more than 38,000 miles and competing in nearly a dozen cities around the globe, including Kolomna, Russia, Nagano, Japan and Hamar, Norway—just to name a few—the Long Track team finished their season today at the ISU World Single Distance Championships in Sochi, Russia. The team will be back in Sochi in 10 months time, when the 2014 Olympic Winter Games begin.
In all, the Long Track team won 27 World Cup medals (10 Gold, 9 Silver and 8 Bronze), beating their medal haul from last season, along with eight World Championship medals (2 Gold, 2 Silver and 4 Bronze) and one World Champion (Heather Richardson, World Sprint Champion).
Although Team USA didn't win any medals today in the last day of racing in Sochi, National Sprint Head Coach Ryan Shimabukuro is still happy with the season and is already thinking about the upcoming Olympic year.
"We took it on the chin today, and it certainly wasn't the way we wanted to end the season but we've had a lot to celebrate this year and look forward to carrying that success into the Olympic season," said Shimabukuro.
Here are complete results for Team USA in today's races.
Ladies 500m
6 / Heather Richardson / 38.29 14 / Brittany Bowe / 38.65
20 / Lauren Cholewinski / 39.34
Men's 500m
22 / Tucker Fredricks / 35.93 24 / Mitchell Whitmore / 36.14
Ladies 500m #2
10 / Heather Richardson / 38.46 14 / Brittany Bowe / 38.72
22 / Lauren Cholewinski / 39.30
Men 500m #2
23 / Mitchell Whitmore / 36.42 24 / Tucker Fredricks / 36.98
You can still follow both the Long and Short Track teams on their Road to Sochi
throughout the off-season. LIKE us (http://www.facebook.com/usspeedskating) or FOLLOW (http://www.twitter.com/usspeedskating) for pictures, training tips and athlete news.