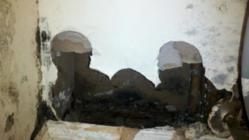 Prevention is key in avoiding those costly unwanted repairs and damage that can run into the thousands of dollars
Charlotte, NC (PRWEB) March 27, 2013
David Parker, owner of Charlotte plumbing company ER Plumbing Services, has launched a new home and business care educational model for the Charlotte community. The plumber now educates the public through a variety of resources, including an interactive question and answer column (monitored 24 hours a day, 7 days a week, to match the service hours of the company), tailored public education responses, and weekly posts on their blog.
Instead of simply offering generic plumbing advice, like many companies do, ER Plumbing Services is now offering a time-sensitive, interactive problem-solving forum where homeowners and business owners can get specific instructions on a wide variety of D-I-Y plumbing projects. This includes plumbing and drainage trouble shooting advice, to meet the seasonal needs of plumbing customers.
The spring in Charlotte is arguably the wettest time of the year. ER Plumbing Services ensures homeowners and commercial business owners to make sure they have the proper drainage during these wet months by offering free advice to specific problems, including do-it-yourself instructions to those who can't afford to pay for services. This charitable arm of ER Plumbing Services helps the public help themselves, setting ER Plumbing Services apart from the rest of the Charlotte area plumbers.
Homeowners deal with drainage from rain that can clog up their storm drains. They might also have to cope with rain draining into their basement or crawl space as well. This can result in the development of mold, which can cause significant health problems and cost homeowners thousands of dollars in water damage repairs.
ER Plumbing teaches homeowners how to ensure they have proper drainage around their homes. This prevents a homeowner from having to deal with costly repairs if their sewer main from their storm drain or the storm drain itself is clogged and not operating properly.
Commercial businesses should also examine their storm drains and parking lot drainage systems before or during the rainy season. If there is a portion of the main line that is damaged, it may have to be dug up and repaired which can lead to an unwanted expense for repairs. This expense can run into thousands of dollars of damage.
Clearing the main line in the yard that drains rain water is important to do after the fall. At some point after all the leaves have fallen from the trees, the storm drains should be examined and cleared to make way for proper drainage in the late winter and spring time.
ER Plumbing Services provides homeowners and commercial businesses with drain clearing and repair services in the Charlotte area. This Charlotte plumber believes that prevention is key in avoiding those costly unwanted repairs and damage to a homeowner or business owner's property. If any Charlotte area residents are concerned with clearing out their drains, they can contact ER Plumbing Services, premier Charlotte area emergency plumber, via their website at http://www.erplumbing.com. To get advice about a specific drainage or water damage problem, homeowners and business owners can initiate contact on the interactive forum.