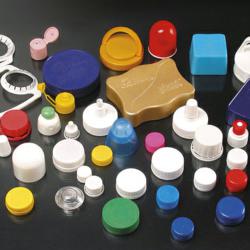 (PRWEB) March 25, 2013
Recently, Wuxi Glory Plastics, a China leader in plastic molding, has dropped the prices of their high quality blow molding and injection molding services. According to a spokesman for the company, the new prices are very competitive in the industry, and customers can place orders online at their website of plastics-molding.com.
"We are excited to launch such a promotion for our extensive blow molding and injection molding services. We plan to make our services available for customers, and expand our market share as well," says the spokesman.
The company has strict quality control regulations and rejection standards which are carefully monitored by its expert team of highly qualified engineers and designers having a relevant industry experience of several years. Being an industry leader, Wuxi Glory understands its customers' needs and offers one stop solution for various requirements. In addition to their molding services, their website is loaded with important information on the different processes related to plastic molding.
Injection molding is basically about getting complex molds for several uses by solidifying the heated and melted thermoplastic material. This kind of molding is used for mass production. On the other hand, blow molding is carried out by blowing compressed air into the preform placed in a mold. Once the preform acquires the shape of the mold, it is removed and cooled. Both these processes require advance machinery and experts to handle it. Wuxi Glory Plastics has both.
Wuxi Glory Plastics is a China based company founded in 1995. Within a few years the company has managed to become the industry leader in plastic molding services. With its high quality services and industry competitive prices, Wuxi Glory Plastics is most popular among its customers.
For more details of their products and services please visit the website: http://www.plastics-molding.com