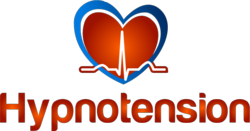 Her experience as a psychotherapist and her existing knowledge of hypertension will really help her to use the Hypnotension programme very effectively for her clients.
Salisbury, Wiltshire (PRWEB UK) 24 March 2013
Nicolette will be serving clients with high blood pressure (hypertension) from her Hypnotherapy Salisbury practice, Inspiring Changes in Whiteparish, near Romsey, Hampshire, and also from The Practice Rooms in Salisbury, Wiltshire, UK.
Nicolette has a diploma in hypnotherapy, psychotherapy and solution-focused counselling, together with extensive further training within these fields. Hypnotension is the latest qualification she now adds to her expertise.
Paul Howard, co-creator of the Hypnotension programme, said "We are delighted to welcome Nicolette onto our register of certified Hypnotension practitioners. She fills a gap in our coverage, as the nearest practitioner to her in Salisbury was 20 miles away."
"Her experience as a psychotherapist and her existing knowledge of hypertension will really help her to use the Hypnotension programme very effectively for her clients. When you have previous experience with high blood pressure, it is much easier to identify lifestyle problems that the clients with hypertension have."
She is an experienced Clinical Hypnotherapist (CNHC Reg.) combining hypnotherapy, psychotherapy, solution-focused counselling and other techniques to successfully resolve client's issues.
As a professional hypnotherapist, with several years experience, working within her busy practice, Inspiring Changes, she works from a private therapy room in the village of Whiteparish, close to the New Forest on the Wiltshire/Hampshire border and also at The Practice Rooms in the centre of Salisbury.
She uses a combination of therapies which are specifically chosen to suit each client and the issues affecting their life. When combined, these therapies have proven to be extremely powerful and effective in dealing with many problems and symptoms, in addition to those traditionally associated with hypnotherapy, such as giving up smoking, weight-loss and fears and phobias.
Over the years, she has helped many people with wide-ranging and varying problems, including hypertension, emotional issues, stress, relationship problems, social fears, low self-esteem, anxiety, addictions and habits. She is looking forward to using her new skills as a Hypnotension practitioner to get to grips with the high blood pressure causes that generate so many problems for people with high blood pressure.
She is regulated by the Complementary and Natural Healthcare Council (CNHC), the UK regulator for complementary healthcare practitioners whose key function is to enhance public protection by setting standards for registration within CNHC. The CNHC 'quality mark' is being recognised as the hallmark of quality for the sector.
She has an Enhanced Disclosure CRB check, enabling her to work with children, thereby giving parents and carers peace of mind.
The Hypnotension™ programme looks at a variety of lifestyle factors to establish which is likely to be causing or maintaining high blood pressure (Hypertension). These lifestyle factors are then targeted using specific cognitive and hypnotherapeutic techniques to help reduce the client's lower blood pressure towards more normal levels.
There is a network of specially trained Hypnotension practitioners all over the country who can help people make the lifestyle changes which could help save their life.