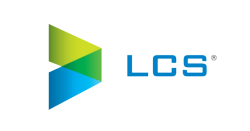 LCS communities are dedicated to providing a safe working and living environment.
Des Moines, Iowa (PRWEB) March 26, 2013
LCS is pleased to announce its President's Safety Awards for 2012. The workplace safety awards are made to senior living communities managed by either Life Care Services or CRSA (both LCS companies) who have shown the lowest composite incident and lost workday rates based on community Occupational Safety and Health Administration (OSHA) recordkeeping standards. When comparing overall safety performance against the industry average, LCS communities outperformed the general average with 33% fewer actual incidents involving days away from work.
Craig Moody, LCS Safety Manager notes, "Outperforming safety benchmarks is just one example of our communities' dedication to providing a safe working and living environment."
2012 President's Safety award winners are:

Best Free-standing Independent Living Community: Tie, both with no recordable injuries.
o Cedarlake Village: Plainfield, Illinois - Sara Friel, Independent Living Administrator
o Gambrill Gardens: Ellisville, Missouri - Mary Jane Harris, Executive Director. Previous winner.
Best Free-standing Community: Hale Ola Kino, Honolulu, Hawaii - Jolene Kageyama, Administrator. No recordable injuries and fourth year consecutive year as winner.
Best Combined Community: Towne Club at Peachtree City, Peachtree City, Georgia - Mike Wooldridge, Executive Director
Best Continuing Care Retirement Community: Westminster Village, West Lafayette, Indiana - Vicki Gregory, Executive Director
Most Improved Community: Pomperaug Woods, Southbury, Connecticut - Kevin Moshier, Executive Director. Moving up 72 spots from previous year.
In addition to the President's Safety Award winners, 27 communities were also recognized for having no lost workdays in calendar year 2012.
LCS uses the National Investment Center for the Seniors Housing & Care Industry (NIC) campus type definitions as the basis for award categories. Frequency and severity rates are measured based on the total number of hours worked. Incident rates are calculated for the total recordable cases, cases with days away from work and the number of days away from work. An average of the incident rates is calculated to give each community a score. Senior living data is obtained from the Bureau of Labor Statics (BLS). LCS averages are for calendar year 2012 with general industry averages for 2011, as BLS 2012 averages have not yet been released.
About LCS™
Based in Des Moines, Iowa, and established in 1971, LCS is a leading provider of high-quality senior lifestyle products and services. The LCS Family of Companies focus on strategic planning, development, operations management, and marketing and sales management for continuing care retirement communities (CCRCs) and senior living communities, home health care and companion services, senior living community ownership, insurance, and national purchasing consulting services. The companies of LCS serve over 30,000 residentsin 103 communities in 31 states and the District of Columbia. LCS is an equal opportunity employer hiring skilled and professional employees to better serve the customer. For more information, visit LCSnet.com.