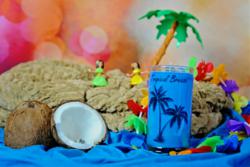 Prizes from $5-$5000 in all of our candles"
united states (PRWEB) March 26, 2013
Crown Candles', a renowned name when it comes to Jewelry candles, today announced the launch of its new line – 'Tiara Candles.' The candles are priced at $1.99 each and are meant to promote the company, while providing scent samples and gifts to customers. Speaking on the occasion, a representative of the company said, "We are extremely pleased to announce the launch of our new line – 'Tiara Candles'. Priced at $1.99 each, the candles have a s pecial code inside of value ranging from $5 to $100. The same can be redeemed as gift cards or cash prizes. In addition, each code gives you an opportunity to enter a draw to be held at the end of April and give yourself a chance to win $1000." The candles can be ordered from the company's online store.
The organization came into being in the year 2010 and gained massive popularity due to their unique concept of offering Jewelry in each candle. As the candle burns away, the customer gets access to Jewelry that is priced anywhere from $10 to $5000. Special arrangements are made to prevent any kind of damage to the same due to burning of candle.
The popularity of the candles can be understood by the great reviews of the customer. Kelly A, who recently bought a crown candle said, "I want to thank everyone at Crown Candles for making my 2 daughters & my Valentine's Day so special. I bought myself and my girls all crown Candles & presented them to my girls on Valentine's Day, informing them that each candle had a surprise piece of Jewelry inside! You should have seen their faces! They both still tell me how much they love their gift & after retrieving their Jewelry (a ring & bracelet) they still burn the candles & enjoy their delicious smells. We couldn't be happier! Thank you again."
K Epperson, another customer added, "Thank you for the beautiful crown pin (Love the blue stones) and the candle smells wonderful. When I burn it the whole house smells fresh and clean. I have burned it for approximately 10 hours now and it has hardly burned down at all. I have recommended them to several people I know. I also love the idea of finding a surprise in them as well as being able to have your own surprise placed in a candle for a gift. I am looking forward to doing business with you in the future."