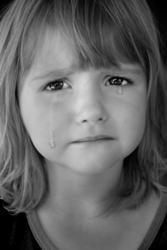 Jacksonville Beach, FL (PRWEB) March 25, 2013
On Thursday, March 28th from 7:30 a.m. to 9 a.m. Donald J. Dymer, president and chief executive officer of SingleSource Services will be holding an important "Breakfast and Learn" event to help Jacksonville businesses and youth serving organizations understand how to assess the real threat of child sexual abuse happening "on their watch."
"An estimated 93% of victims know their abusers and 90% of the abusers know the victim's parents," comments Dymer. "Last week hundreds of people including child advocates and law enforcement officials gathered in Alexandria, Virginia for a summit called, "Safe to Compete: Protecting Child Athletes from Sexual Abuse. The summit was hosted by the National Center for Missing and Exploited Children and the Cal Ripken Sr. Foundation. Child sexual abuse happens and it is not limited to sports. This week's Breakfast and Learn event will alert attendees that it can occur anywhere and anytime organizations put an adult with a sexual attraction towards children in a position of trust with an unsuspecting child or youth," Dymer notes.
"The March 28th breakfast will focus on the importance of developing a structured child sexual abuse prevention program. It will also educate people about precisely what information is contained in a criminal record check and what isn't contained. A study by Choice Point and data collected by the Child Molestation Research and Prevention Institute indicates that nearly 95% of child molesters do not have criminal records. Selecting people to work or volunteer with children is serious business, it requires a pre-screening process that utilizes every risk management tool available," emphasizes Dymer.
Attendees will get an in depth look at an effective scientifically based assessment tool, the Diana Screen®, that identifies adults who fail to understand the sexual boundaries that should exist between adults and children. The test has been utilized by the North Carolina Juvenile Justice System and other youth based organizations to effectively weed out those individuals who pose a sexual threat to children.
"1 in 4 girls and 1 in 6 boys under the age of 18 will experience sexual abuse. The average length of that abuse to a victim is 4 years. On Thursday, March 28th, from 7:30 a.m. to 9 a.m., attendees will walk away with the tools and the potential to save children from a lifetime of anxiety, fear, depression, self destructive behavior, even suicide," concludes Dymer.
There are still a limited number of seats available. Visit http://www.SingleSourceServices.com or call 1.800.713.3412.
Sources: Sources: The Child Molestation Research & Prevention Institute,Snyder, Howard, N. (2000, July). Sexual assault of young children as reported to law enforcement: victim, incident, and offender characteristics. Retrieved from http://bjs.ojp.usdoj.gov/content/pub/pdf/saycrle.pdf, Nora Harlow, Child Molestation Research & Prevention Institute 3. The Abel & Harlow Child Molestation Prevention Study.