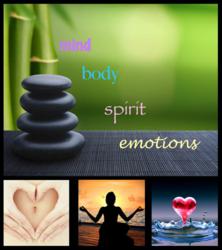 "By taking the time to relax and learn holistic methods for fertility enhancement, couples and women are taking an active role in their quest to have a baby,"
San Diego Ca. (PRWEB) March 26, 2013
Gen-Touch Massage and Holistic Therapy provides treatments for women and couples who are trying to conceive a child. Their inaugural collaborative and holistic fertility retreat has just been announced for April 26th-28th, 2013 and will be held at the Glen Ivy Conference and Retreat Center in Corona, CA. This unique fertility retreat will feature fertility experts Heidi Brockmyre, LAc and developer of the Positively Fertile Program; Jennifer Lindeman, Certified Hypno-Fertility Therapist; Donna McIntosh, The Fertility Goddess with a Masters in Holistic Nutrition; and Genevieve Siegel, Holistic Fertility Specialist, Fertility Massage Therapist and host of the retreat. These experts are all in the field of holistic and alternative fertility enhancement. The retreat has been designed specifically for couples and women who may be experiencing difficulty in getting pregnant, and for those who prefer natural or alternative methods of improving their ability to conceive.
Genevieve Siegel, owner of Gen-Touch Massage and Holistic Therapy says, "For those couples or single women who may be experiencing difficulty in conceiving, many factors can play a role in this effort." According to Ms. Siegel, stress is an often overlooked factor in a couple's inability to become pregnant. "Research has shown that stress can be a primary reason for as many as 25% of the infertility cases reported."
By attending a holistic fertility retreat, couples and individuals learn new techniques for reducing stress and optimizing their fertility. Using a holistic approach, retreat participants are shown how they can perform simple exercises to greatly improve their chances of conceiving.
"Over the past six years working with women and couples trying to conceive, I have recognized that it is imperative to address my clients' needs holistically. This means treating the mind, body, spirit and emotions of my clients," says Ms. Siegel. "A key piece of my work with clients is educating them about how their mental state, stored emotions, and energy blocks can affect their health and fertility."
During the two and a half day retreat, couples will have the ability to learn from experts in various modalities and fields of holistic fertility. From nutrition to acupuncture to hypnosis to movement therapy, couples will learn techniques and tools to help them in their journey toward conceiving and having a child.
When compared with the costs of traditional medical treatments for infertility, this holistic fertility retreat is quite reasonably priced. And considering that the Glen Ivy Conference and Retreat Center is providing all meals as part of the package, it becomes even more attractive. For couples who may be in the process of medical fertility treatments such as IVF or IUI, holistic fertility methods can be a great enhancement to this approach as well.
"By taking the time to relax and learn holistic methods for fertility enhancement, couples and women are taking an active role in their quest to have a baby," says Ms. Siegel. "This positive step alone can make a tremendous difference in the attitude, health and state of preparation for conception."
Gen-Touch Massage and Holistic Therapy has been in business for more than six years and has successfully helped dozens of couples and women to become pregnant. For information on how you can benefit from this holistic fertility retreat featuring Genevieve Siegel and other fertility experts, please email info(at)holistic-fertility(dot)com or visit http://www.holistic-fertility.com.