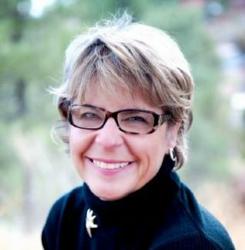 Cell phones make it remarkably easy, and very tempting, to invade your partner's privacy. Your cheatin' heart, 21st Century style.
Colorado Springs, CO (PRWEB) March 26, 2013
In a befuddling blend of contradictory emotions that run the gamut from ecstasy to torture, human beings repeatedly demonstrate an addiction to love and relationship. Kathe Skinner, this month celebrating the start of her 17th year as a Marriage & Family Therapist, observes that most clients seek her out because of relationship dysfunction.
The amount of technological progress in the last decade alone is awe-inspiring, although few of us can now imagine how we lived, for example, without a smart phone. Even so, with professional experience beginning in 1996, now straddling two centuries, Skinner has seen no change in what breaks our hearts or how we cope.
"The smart phone's a 6 year-old with incredible power," she maintains. "You can watch hidden in-home monitors or track someone's movements, all without leaving your chair. Cell phones make it remarkably easy to invade your partner's privacy. Your cheatin' heart, 21st Century style."
.
Despite technological advances in neural knowledge and genome mapping, the heart and soul of love is uncharted territory where jealousy, fear, uncertainty, suspicion, anger, and even hopefulness are common. As commonplace as these emotions have always been, how they literally cause emotional pain is still a mystery. The same joy, described in a 4,000 year old Sumerian love poem, is described by Shakespeare 400 years ago in the passion of Marc Antony for Cleopatra, and is no different from the love pangs heard in the 40 year-old love songs of Roy Orbison.
While Skinner has no profound insights, she sees the ramifications of love gone wrong every day. Heartbreak affects society in increased illness and medical costs as well as lowered work production. Worst of all, relationship difficulties can result in poorly regulated and passion-fueled acts: verbal and physical abuse, violence, broken families, and children who grow up to repeat the same heartbreaks as their parents.
Skinner is used to clinical interventions combining fact and theory with intuition. "It's testament to the complexity of the brain that it's still a mystery how love can lead to the very real pain of heartache."
Kathe Skinner is a Relationship Coach, Certified Relationship Expert and Marriage & Family Therapist in Colorado where she conducts communication workshops for couples, pre-marrieds, the invisibly disabled, and the over 50 crowd. Kathe enjoys collaborating with other professionals in order to reach more relationships affected by hidden disability. She sits on the Executive Board of the Invisible Disabilities Association, is a regular contributor to Disability.gov. and is an ardent-and-natural-teacher-without-a-classroom. More about Kathe at http://www.BeingHeardNow.com or at her blog, ilikebeingsickanddisabled.com.