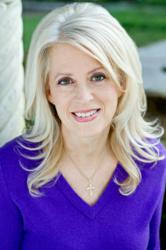 McLean, VA (PRWEB) March 26, 2013
Crisis Management expert,Tricia Erickson reports that when it comes to gay marriage, politicians may not represent the conservative values of their constituency. Hillary Clinton has joined Bill Clinton, Colin Powell, Laura Bush, Rep. Deborah Price, Meg Whitman, Rep Ileana Ros-Lehtinen, President Obama, and many other notables from both sides of the isle in favor of gay marriage.
Ms. Erickson calls attention that "the legalization of same sex marriage can open the door to legalized polygamy and if gay marriage is legally acceptable, what's to stop family members from marrying each other, or grown men and women from marrying children?" Ms. Erickson suggests that these are scenarios we need to keep in mind as the U.S. Supreme Court prepares to hear two same-sex marriage cases.
Ms. Erickson states that we need to leave "marriage" alone and she quotes Mark 10:9, "What therefore God hath joined together, let not man put asunder".
To read Ms. Erickson's full article on this subject, go to: http://www.theconservativepundit.net/