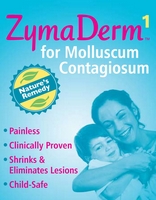 "We feel we can serve a real need by helping to bring relief to the peoples of Asia inflicted with this embarrassing condition", said Dr. Burke.
Boise, ID (PRWEB) March 29, 2013
"We are delighted to have this opportunity to bring our painless molluscum treatment to people in Asia. ZymaDerm™ provides a simple and effective all natural dab on preparation which allows parents to avoid expensive, painful, and other usually ineffective treatments," continued Dr. Burke.
"Idaho Governor "Butch" Otter has invited Naturopathix,Inc., along with several other select companies with innovative products, to travel to Asia this April on the Governor's Trade Mission", announced Briant Burke, MD, MS creator of ZymaDerm™ and medical director of Naturopathix,Inc.
ZymaDerm™ is the most widely used painless and inexpensive natural treatment to rapidly make the unsightly skin bumps simply vanish, especially in children. Since its introduction in 2003, it has enabled hundreds of thousands of people to quickly be rid of visible bumps caused by MCV.
The unsightly skin condition is highly contagious and is caused by the molluscum contagiosum virus. MCV is a pox virus but it is not related to chicken pox. The lesions often rapidly spread and occur most often on the face, neck, armpit, arms, and hands. However, it may occur anywhere on the body except the palms of the hands and soles of the feet.
Contagiosum in children is more common than in adults. They catch it when they come into contact with the virus, usually on the skin of another infected child or on a wet surface infected with the virus. It is a common infection throughout the world with an increased incidence in hot tropical and semi-tropical climates. In the US there are approximately 2 million new cases each year. However in Taiwan with its humid tropical climate there are an estimated 3 million cases, even though the population is much smaller. "We feel we can serve a real need by helping to bring relief to the peoples of Asia inflicted with this embarrassing condition", said Dr. Burke. Symptoms of this skin virus include raised, unsightly, warty lesions or bumps on the skin.
While the skin virus occurs primarily in young children, it is becoming epidemic amongst adults as well. ZymaDerm™ is as effective for adults as well as children, and may be used safely on all body areas including the face and private areas.
Many leading dermatology clinics and pediatricians are now replacing invasive and often painful treatments with this gentle, effective, natural treatment for their patients with molluscum contagiosum. Results of an independent follow up study of 356 physicians who used ZymaDerm™ samples found 86% reported ZymaDerm™ to be effective or highly effective in eliminating visible molluscum lesions in children.
A patented blend of powerful all natural plant-based compounds, ZymaDerm™ transforms the treatment of molluscum contagiosum from expensive and often painful procedures such as freezing, burning, or surgical removal of the lesions to simply dabbing on a pleasant aromatic blend twice a day, usually for less than a month, until the lesions completely vanish.
ABOUT ZYMADERM™
Naturopathix,Inc. was founded in 2002 with the mission to develop novel plant based therapeutic treatments for the relief of common medical conditions. The company is led by Dr. Briant Burke, a practicing physician and distinguished medical research scientist with over 20 years of clinical experience treating patients and publishing clinical trials. ZymaDerm™ for molluscum contagiosum is FDA approved as a homeopathic drug. Its ingredients are officially included in the Homeopathic Pharmacopeia of the United States as useful agents. The potency and level of purity of the ingredients in ZymaDerm™ meet the most stringent standards of excellence.