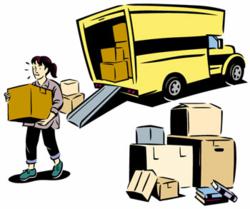 Los Angeles, CA (PRWEB) March 25, 2013
Los Angeles' first choice for all luxury, residential and commercial relocations, Acclaimed Movers, has just added even more new trucks to its long distance fleet, helping the company surpass all other licensed long distance moving companies. Acclaimed's new trucks range in size from twenty-four to fifty-three feet, and allow the company to handle long distance moves with greater efficiency, while increasing the availability of their services. Now, Acclaimed's luxury services are available to more people ever before, making an interstate or international move a simple and exciting experience. The company continues to evolve and improve at every turn, as they cater their services to meet all of the city's moving needs. Acclaimed Movers is an "A" rated company with the Better Business Bureau.
Acclaimed Movers has used the last decade to help homes and businesses move across town, across the country, and across the world. Houses, apartments, condos, offices, warehouses, retail facilities, restaurants, they have experience with all types of properties. Each Acclaimed relocation specialist has been in the industry for years, and is required to go through the company's intense training, which ensures that they can properly wrap, pack, and then move any item. With Acclaimed's unique packing service, boxes are reinforced by their techniques, large items are correctly disassembled and reassembled, and all fragile or valuable items are protected by hand-built moving crates. The safe transportation of belongings is provided by Acclaimed's own fleet of top-of-the-line trucks, all of which run on an eco-friendly bio-diesel fuel. If storage is a necessity, Acclaimed maintains space for short-term and long-term periods in their state-of-the-art, climate-controlled, secure storage facility.
Acclaimed Movers has quickly become synonymous with affordability, reliability, and efficiency in the moving industry. The company has dedicated itself to making a lifelong customer out of each person they help, which has led to providing a premium service at an economical rate. The addition of new trucks is part of an ongoing expansion, as Acclaimed adapts and improves its services to remain the first choice for all Los Angeles moving. When it's time to find licensed long distance moving companies, it's time to get a free, no-obligation quote from the fully licensed experts at Acclaimed Movers. We'll get you moving.