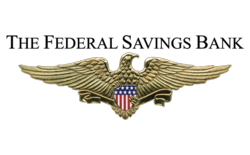 The number of foreclosure repossessions in the nation declined 11% from January to February, and 29% from February 2012
Chicago, IL (PRWEB) March 25, 2013
The Federal Savings Bank is proud to echo the news that the national number of repossessed homes due to foreclosure has continued to decline. The number of foreclosure repossessions in the nation declined 11% from January to February, and 29% from February 2012. Overall foreclosure repossession rate is now at the lowest level since September 2007, a 65 month low.
"Were seeing a large number foreclosure repossessions decline due to stronger job reports and low interest rates which encourage homeowners to refinance" says Nick, a bank at The Federal Savings Bank. The positive economic consequence of lower foreclosure repossessions is less inventory on the market causing prices to rise. When you couple rising prices with increased demand from first-time homebuyers looking to get a mortgage at a low fixed rate you get a healthy recovery in the housing market.
The added effect of rising property values is that banks are more willing to lend. Due to tighter credit standards after the housing bust banks have been stringent on who and how much to lend. Also, as homes go for sale at higher prices, it provides less of a drag on the surrounding properties in the neighborhood.
With more people staying in their homes and property values still well below 2007 levels, the market is bound to remain a sellers market with prices rising, especially with decade low interest rates encouraging buying keep bidding up listings.
For veterans who are still at risk of losing their home to repossession, The Federal Savings Bank, which specializes in helping veterans buy homes/refinance, strongly suggests an Interest Rate Reduction Refinance Loan (IRRRL). This loan. The advantage of this refinance method is that no appraisal or credit underwriting package is required. In addition, there may be no upfront costs. For more information visit: TheFederalSavingsBank.com