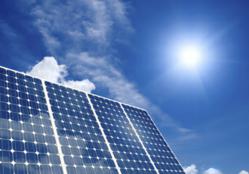 Knoxville Tn (PRWEB) March 26, 2013
PeakSolar.com is proud to announce the completion of a 4.6kw solar kit. Payback for the systems will be 5~7 years due to TVA (Tennessee Valley Authority) incentive programs and 30% tax benefit from the federal government.The system uses Canadian Solar 240 Canadian Solar panels.
This 4.6kw system will save the equivalent of:
Gallons of foreign oil not needed for the year: 483
Pounds of waste recycled for the year: 4,494
Annual CO2 offsets (LBS) 13,033
About Peak Solar: Peak Solar, LLC
For more information on how to apply for a Peak Solar development package please contact Director of Development and Engineering:
John Bucher,
1-805-Solar-81 or
JrBucher(at)PeakSolar(dot)com
About Peak Solar:
PeakSolar.com is a regional expert in solar development and engineering as well as a leading supplier of Photovoltaic components and solar kits. Providing turnkey PV systems for residential, commercial and industrial applications. Peak Solar has developed systems from the home consumer to corporate energy development parks.