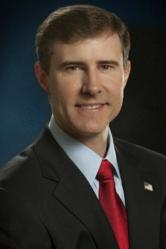 The conference highlights treatment methods available to military personnel and first responders while raising awareness of how they are affected by the unique circumstances of their service.
Nashville, TN (PRWEB) March 26, 2013
Foundations Recovery Network, an innovative behavioral health treatment provider, is pleased to announce Captain Scott O'Grady and Darrell Hammond as the guest speakers at the Freedom & Recovery conference being held in San Diego, CA, April 3-6, 2013 at the Hotel Del Coronado. The national conference brings together leading experts specializing in the treatment of servicemen and women, and first responders.
American Hero and bestselling author, Scott O'Grady will be featured on Wednesday, April 3 and renowned actor and former Saturday Night Live (SNL) cast member Darrell Hammond will be featured on Thursday, April 4. Both speakers will present their inspiring and motivational stories concluding with an interactive Q&A session. O'Grady will bring attention to the unique challenges and circumstances faced by our military men and women and address the ability to overcome even the most challenging of circumstances. Hammond will bravely chronicle his personal journey through trauma and addiction into recovery in his own highly unique style.
In addition, The Freedom & Recovery conference includes 7 keynote addresses, which highlight various treatment methods available to returning military men and women while also raising the level of awareness of how our military and first responders are affected by the circumstances of war and service. In all, over 45 speakers will present evidence-based therapies for treating both trauma and addiction.
For more information about the conference or to register please visit: http://www.FoundationsEvents.com
About Captain Scott O'Grady:
Captain Scott O'Grady was helping enforce the NATO no-fly zone policy in the skies over Bosnia when a Soviet-made anti-aircraft missile slammed into his F-16. O'Grady tells his incredible story of how he survived in hostile territory for six days before being rescued by the U.S. Marines in his book Return With Honor, which spent six weeks on The New York Times bestseller list. His courageous story has also been documented in the Discovery Channel presentation "Behind Enemy Lines." In addition, O'Grady has been featured on CNN'S Voices of the Millennium, a Then and Now series that focuses on the most influential personalities of the 20th Century.
About Darrell Hammond:
Darrell Hammond has brought to life a cavalcade of politicians, media figures, celebrities and newsmakers on television. Darrell is known for being one of the most prolific comedians of his time. He holds the title for being the longest running cast member on Saturday Night Live (SNL), and every one of his impressions are applauded by television critics and viewers alike for their accuracy and range. They include: Bill Clinton, Regis Philbin, Dan Rather, John Travolta, Jesse Jackson, Richard Dreyfus, Jay Leno, Donald Trump, and Sean Connery in the ever-popular "Celebrity Jeopardy" skits.
In addition to ongoing cameo appearances on SNL and many of the popular FUNNY OR DIE episodes on the Internet, Darrell has appeared in numerous films and on Broadway. He is also a New York Times bestselling author. His book God If You're Not Up There, I'm F***ed: Tales of Stand-Up, Saturday Night Live and Other Mind-Altering Mayhem bravely chronicles his personal journey through trauma and addiction into recovery in a highly unique style.
About Foundations Recovery Network:
Headquartered in Nashville, TN, Foundations Recovery Network is one of the premier organizations for treating those with co-occurring addiction and mental health disorders. FRN's treatment facilities includes Michael's House in Palm Springs, CA; The Canyon in Malibu, CA; La Paloma in Memphis, TN; and full-service outpatient treatment centers in Atlanta, GA; Santa Monica, CA; Memphis, TN; and Palm Springs, CA.
All FRN facilities utilize an integrated treatment approach, focusing on a Dual Diagnosis model for lasting recovery. http://www.foundationsrecoverynetwork.com
# # #