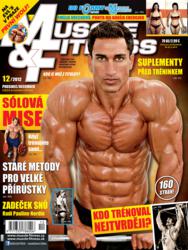 Los angeles, california (PRWEB) March 25, 2013
Diego Sebastian, renowned fitness trainer, cover model, and creator or the Shredded Abs app, praised Joe Weider, who died Saturday, as an inspiration to all body builders and fitness enthusiast. Weider, considered to be the godfather of fitness awareness and bodybuilding, died of a heart attack at 93 at his home in the San Fernando Valley in Southern California after promoting fitness for nearly 70 years, and inspiring men and women to push themselves to reach the fitness goals through his promotion of body building, the establishment of the Mr. Olympia competition, and his health and fitness products and publications. His greatest prodigy was Austrian-born Arnold Schwarzenegger, who was brought to America by Weider as a young man.
Like Schwarzenegger, Sebastian was inspired by the fitness and body building role models he saw in publications and competitions such as those produced by Weider. At an early age, Sebastian realized that he too wanted to make fitness the focus of his life, and he followed the examples of legends such as Weider and Schwarzenegger to develop a system that has brought him recognition in the fitness world as the man with the world's greatest abs. Following the lead of fitness royalty such as Weider, Sebastian has reached out to share his secrets with those aspiring to reach his fitness level with the launching of his popular Shredded Ads App.
Sebastian credits his success to the many tenants of superior fitness that he learned from pioneers such as Weider. "My fitness career is a by-product of my lifestyle," Sebastian said. "I never thought I would be a fitness model." That career became possible through the pursuit of fitness that is a no-nonsense, straight down to business approach, rare in today's world of quick abs and easy roads to a good physique. Sebastian stresses properly applying fundamental principles of development with proper techniques as the key to fitness success.
"People ask me every day, how do I get a six-pack or what is the shortcut to six-pack abs," Sebastian explains. "The truth is there is no shortcut, just hard work." Sebastian notes that anyone looking to attain high fitness levels should pay heed to the wisdom and experiences of those of paved the way before them, such as the many who were inspired by "Weider.
"Even all the work in the world is useless if you don't direct it properly, and that's where The Shredded Abs App comes in," he says. Rather than having to re-invent the wheel in seeking astonishing results in developing six-pack abs, fitness buffs, and erstwhile couch potatoes, can utilize his secrets through the Shredded Abs App, which comes loaded with HD videos carrying instruction on a full spectrum of topics, all with the goal of helping the user reach the pinnacle of rock hard abs.
The videos include detailed exercise instructions, diet and nutrition information, helpful work out tips, and even advice on topics such as how to eat well, even during social and holiday gatherings, and how to maintain a strong immune system. As Sebastian points out in The Shredded Abs App, over-training can actually bring about illness and it is important to pursue a healthful and, whenever possible, organic diet to develop and maintain good health
"You can never out train a bad diet," Sebastian insists, noting that his instructions detail the steps aspiring fitness devotees take in order to successfully plan and devote themselves to attaining optimum health and fitness.
Like Weider, Schwarzenegger, and other fitness and bodybuilding pioneers, Sebastian recognizes the common thread to success is unfailing dedication. "That commitment is necessary to progress and pave the way to a ripped physique and good core strength," Sebastian stresses. "After all, without the work, there is no reward, so motivation is everything."
Sebastian shares the secrets to attaining and utilizing that motivation in his Shredded Abs App, which provides the tools that can help users learn from the heralded fitness leader and cover photo model. The app can be obtained at *****************************************