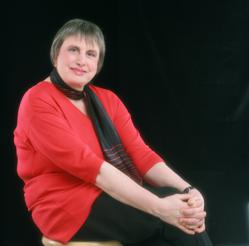 There are coaches and mentors for everything else for every stage of life -- so why not leisure coaches and mentors?"
San Francisco, California (PRWEB) March 25, 2013
Today it is possible to find a coach or mentor for almost any stage of one's life – from life coaches and executive coaches to coaches who advise on work, retirement, and even death, as Gini Graham Scott notes in a recent Huffington Post article: "Why Not a Leisure Mentor or Coach?" But there don't seem to be leisure coaches to help individuals choose and plan their leisure time activities. After searching the Internet for leisure mentors, coaches, consultants, and counselors, Scott found leisure consultants helping companies in the leisure industry plan their strategies, leisure coaching programs to help individuals with disabilities achieve independence, and leisure counselors to help people with serious mental illnesses.
However, Scott found no leisure professionals doing leisure mentoring, coaching, or consulting for people who simply want to have fun and make the most of their leisure time. But such leisure professionals could be very helpful. For example, a leisure coach might help match a person with different types of preferred activities. Thus, Scott suggests a new type of leisure advising, mentoring, coaching, and consulting for everyone based on leisure being fun and helping the individual make choices and set priorities in seeking fun things to do. Such a professional might even organize a fun support group where people talk about the activities they especially enjoyed for the past week and share their fun plans for the future.
The column is one of a series of columns Scott is writing as a regular columnist for the Huffington Post with links on her Changemakers Publishing page on Facebook
In these columns, Scott comments on new developments in society, science, technology and business, and she is writing a book on this topic as a follow-up to her book The Very Next New Thing: Commentaries on the Latest Improvements That Will Be Changing Your Life. It's tentatively entitled: Does Your Toothbrush Talk to You – And Other Comments on Everyday Life.
Gini Graham Scott is the founder of Changemakers Publishing and Writing and the author of over 50 published books. She received a PhD in Sociology from the University of California in Berkeley, a J.D. from the University of San Francisco Law School, and MAs in Anthropology, Mass Communications and Organizational/Consumer/Audience Behavior and Popular Culture and Lifestyles at California State University, East Bay. Her next book to be published by Hal Leonard's Limelight Editions is Finding Funds for Your Film or TV Project, a follow-up to her previous book: The Complete Guide to Writing, Producing, and Directing a Low-Budget Short Film. She has spoken about the topics of her books to many groups and the media, including appearances on Good Morning America, Oprah, and CNN.