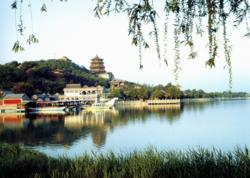 China is a vast country with wide ranging climatic conditions, so a decision about the best time to visit should be based on the regions you plan to tour and the kind of weather you enjoy. -- Helen Wang
(PRWEB) March 26, 2013
WindhorseTour, a top native travel agency providing customized tours to China for over 10 years, have been reminding their clients the peak season of China tourism is arriving in April. They have just released 12 China discovery tours on their website to celebrate this arrival.
Normally every year from April to October is the most comfortable season for travelers because of the mild weather and better sightseeing. From late April to May, the Temperatures starts warming up and the flowers begin to bloom across the country, from the gardens of the summer palace to the valleys surrounding Mount Everest. The Yuanyang Rice Terraces are also a popular destination for photography lovers as they are filled with water and show their dark green colors covered with fresh flowers.
Additionally, while the North of China is still dry during this season, the summer rains have already begun in the South. Travelers may capture the spectacular scenery of mountain mists in in popular areas such as The hills near Guilin, Mount Huangshan near Shanghai and Mount Huashan near Xi'an
During the Summer season (late May through August), the temperatures in most regions is over 30°C (86°F). Most of China's alpine and mountain areas provide a great escape from the hot weather. The snow on the mountains of Tibet begins melting, which makes it as a top place to visit. Among the endless destination Western Sichuan and Shangri-la in Yunnan are two less popular and splendid destination because of the unique Tibetan cultures.
As the summer ends and fall begins September and October are two of the busiest months for China Tourism. Travelers have a wide choice since almost all the highlights in China are at a comfortable time to visit, such as Beijing and Xi'an. It is also a season to see leaves changing into yellow in the valleys of Jiuzhaigou or have a Yangtze River Cruise.
With all the benefits that the summer months offer to travelers in China, there are a few constraints. Normally, traveling to China during the peak season also means more people and higher costs. Tickets for trains, planes, as well as accommodations at hotels are hard to obtain.
Helen Wang, the sales manager at WindhorseTour said, "China is a vast country with wide ranging climatic conditions, so a decision about the best time to visit should be based on the regions you plan to tour and the kind of weather you enjoy." The 12 new China discovery tours have been customized based on different themes, such as cultural, photography or natural scenery, aiming to meet all the interest of different clients.
WindhorseTour specializes in creating tailor made experiences based on every client's unique needs and operating groups to all provinces in China. Please visit WindhorseTour.com for more information or contact them.
Email address: news(at)windhorsetour(dot)com
TEL: (+86)-28-85593923, (+86)-28-86254701
Fax: (+86)-28-86254710