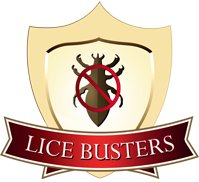 We have dozens of schools that call us a few months in advance in order for us to check their students for Head Lice after each vacation
(PRWEB) March 25, 2013
Going on an Easter, Passover or Spring Break vacation? If the answer is yes, there's a good chance of catching Head Lice. Vacations are a great time for people to get together and spend time with their family and friends. There is plenty of traveling and visiting during a vacation period, so head lice can spread easily among loved ones.
Most schools are savvy to this trend, and will be checking their students when they return from vacation. Lice Busters – America's #1 Lice Treatment Brand, is also well aware of the trend, and is preparing for the increase in people suffering from head lice symptoms.
"We have dozens of schools that call us a few months in advance in order for us to check their students for head lice after each vacation. The principals and nurses of the schools consider constant lice checks the only way to avoid a head lice outbreak, which they would obviously like to avoid at all costs," says Dalya Harel, owner of Lice Busters.
Parents can easily help their kids prevent head lice. The most important thing to do is to minimize the possibility that their child's hair will touch other children's hair. This is the number one way that head lice spread, so for children with longer hair, tying hair back into a pony everyday is the easiest way to avoid head lice. Lice busters also has an all Natural Lice Prevention Spray that is 100% effective at preventing head lice if used daily.
"All of Lice Busters lice products are all natural, unlike other lice products and treatments, which contain toxic pesticides," says Dalya Harel. "Parents worried about head lice can call us anytime to set up an appointment. We also can come out to your camp or school to perform head lice checks or lice treatments if necessary."
For more information, please visit the Lice Busters website, http://www.licebustersnyc.com/.
About the company:
Lice Busters is nationally renowned as the leader in the lice removal industry. Lice Busters has been featured in The New York Times, Wall Street Journal, wnyc.org, npr, newsday child Magazine, am new york, time out new york, cbs, abc, nbc, fox news, the daily news, the Jewish Week, The Jewish Chronicle, and many other prestigious press outlets, which have all rendered a unanimous verdict: Lice Busters is america's #1 all natural lice treatment.
Lice Busters offer the most effective lice treatment and lice products. A visit to lice busters allows clients to relax in the comfort of a discreet lice removal salon with a professional and trained staff. Any questions about getting rid of lice – from their natural lice treatment process to their organic lice removal products – will be answered by the very knowledgeable staff. Call 877-613-1143 to make an appointment.