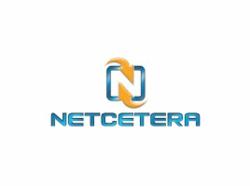 There has never been a better time to invest in a dedicated server from Netcetera...
Ballasalla, Isle Of Man (PRWEB UK) 27 March 2013
With no long term contracts, a choice of Windows or Linux operating systems, a dedicated management service, 99.9% uptime guarantee and free offsite server backup it is now the perfect time to trial your very own dedicated server.
Currently we are offering 50% saving for the first 3 months with the purchase of any dedicated server.
Dedicated servers offer the ideal solution for IT professionals and businesses that require server operations for applications and data storage without the capital expenditure or the physical space required for running the hardware onsite. All Netcetera servers use the latest Intel processors to deliver powerful, energy efficient performance, meaning intensive programs can be run simultaneously without any reduction in operating speed.
David Scalzo, of Netcetera commented, "This is a great opportunity for businesses to purchase a dedicated server from Netcetera at the great prices and to see first-hand how effective they can be for your business"
Providing unmatched value for money is the driving force behind Netcetera customer service and managed infrastructure services. Netcetera is able to deliver solutions that meet the needs of businesses of all sizes. From single server co-location to fully customised dedicated servers, Netcetera can provide companies with the IT solutions they need to focus on their core business instead of having to manage servers, networks and firewalls all at a significant cost saving.
To view all Netcetera's current promotions please visit http://www.netcetera.co.uk/promotions/