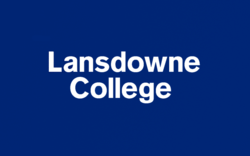 I feel as though I progressed so much over that week, and my progress was down to [Lansdowne College].
London, England (PRWEB UK) 26 March 2013
Lansdowne Sixth Form College in London has published some unusual Easter revision tips for students to celebrate 30 years of successfully running Easter Revision Courses.
Lansdowne College has successfully run Easter Revision Courses for over thirty years, offering a specific and tailored programme to help all who follow it reach their full academic potential. This has resulted in thousands of students being successfully prepared to confidently and deftly address their June examinations.
Most of the teachers are also examiners and their experience and expertise are put to full use helping students understand exactly what examiners look for. Particular attention is given to revision techniques, examination skills, problem solving, essay writing and time management, but their advice goes beyond the usual for anyone who wants to get the most out of revision.
Amongst the tips that Lansdowne offer is the encouragement to eat chocolate! Dark chocolate is said to be high in antioxidants that improve cognitive function and therefore is on the list of recommended 'brain foods' that students can eat to aid concentration and increase focus.
John Southworth, Principal at Lansdowne comments, "When students miss out on top grades in examinations it is often not a symptom of lack of ability, but of poor exam and revision techniques and a general lack of confidence. Other factors are also important – we all know rest is important for example, but so is nutrition. A healthy diet can really make a big difference when learning a subject, and while we wouldn't encourage our students to eat chocolate non-stop, dark chocolate is definitely up there on the brain foods list."
Other tasty foods that are said to help brain function include salmon, bananas, yoghurt, almonds, blueberries and tomatoes.
The Lansdowne Easter Revision Programme establishes, consolidates and builds on what students already know. Teachers ensure all topics are understood by using a variety of methods (such as class work, discussions, exams and homework). Every lesson during the course will contain a 10-15 minutes 'spot test' allowing the teacher to immediately assess areas of weakness. Time is made available every day for individual help and Students are also encouraged to attend lunchtime workshops providing additional help with: effective time management, developing confidence, comprehensive revision planning and examination techniques.
The Easter Revision courses also offer a mock examination, something Lansdowne see as a vital component of a successful revision programme.
Find out more about the course at http://www.lansdownecollege.com/courses/easter-revision/ and pick up more helpful revision tips on the Lansdowne blog.
Testimonials
"I feel as though I progressed so much over that week, and my progress was down to you.
You made everything so much easier to understand." - Ronnie Tyler
"I'm delighted to say he got the A pass he needed to go to Manchester to do medicine. His teacher had spent most of her time telling him he wouldn't get an A, so it's great to be able to prove her wrong!" - Anne Moynihan, Mother of Philip.