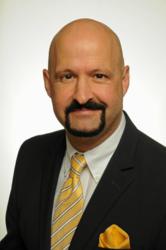 People who are frustrated with poor results, while relying too much on digital job search efforts are neither capitalizing on, nor exploiting their full potential.
(PRWEB) March 26, 2013
Updated twice weekly, Your Career Quest continues to stand apart from other blogs aimed at helping job seekers. Author Michael Mayher, an award winning headhunter with over 20 years of experience in the United States and in Europe, defiantly admits he goes against the grain of conventional thinking and advice of other blogs advising job seekers ways to best help themselves.
He suggests that people who are frustrated with poor results, while relying too much on digital job search efforts are neither capitalizing on, nor exploiting their full potential. Most recently he has published part I in a series of blog entries entitled "Who and What Stands in Your Way" in which he points out the following:

Applicants are in many ways reducing their own chances of finding more opportunities to pursue by relying too much on predominantly online digital means.
Most people have either lost touch with, or have never learned traditional job search efforts.
A majority of applicants, even if they find a job they want to pursue, don't know how to present or represent themselves in the most advantageous manner, therefore lacking the ability to demonstrate why they might in fact be the most suitable candidate under consideration.
Michael recognizes, more important than pointing out the flaws and weaknesses of individual efforts and a system that is meant to limit an individual's potential, he regularly offers advice and examples of Best Practices that readers to adapt for their own means. He challenges readers to better help themselves suggesting methods with which to navigate and in some cases circumvent the hurdles thrown up by those few in company administrative roles who might be inconvenienced by more proactive and better prepared job candidates, which, ironically can benefit both the applicants and employers.
Job seekers can read Mayher's blog entry on his Your Career Quest website at: http://yourcareerquest.blogspot.cz/2013/03/what-and-who-stands-in-your-way-part-i.html.
About the Author:
Michael Mayher began his headhunting career in 1992, residing in North Carolina and placing professionals nationwide. In 2001, he relocated to Europe and continues to represent both client companies and accomplished professionals. He is based in Prague, Czech Republic. With over 20 years of experience on two continents as a direct search recruiter, he has amassed a unique level of expertise few others can claim.
Michael writes recruitment industry–related articles and he is a lecturer to MBA, university–level business and human resource management students. He is committed to helping people improve their ability to have more influence on their career circumstances. Prior to his career in sales and recruiting, Michael served for 11 years as a Non–commissioned Officer, U.S. Army Paratrooper, Airborne MP (118th ABN MP Company), Airborne Scout (LRS) and 11th Grp Special Forces Reserve. Originally from Cleveland, Ohio and, later, Fort Bragg and Raleigh, North Carolina, Michael is an American of Czech and Slovak heritage.
See for yourself at http://www.yourcareerquest.blogspot.com