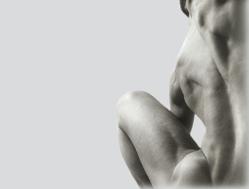 Few experiences are more pleasurable than touch. Tantric Yogassage is the ultimate mind-body experience combining Tantra, Yoga and Touch to provide powerful tools for personal development.
New York City, NY (PRWEB) March 26, 2013
Joschi Schwarz has always been committed to pioneering new, innovative and life affirming programming. He is excited to introduce Tantric Yogassage as a Certification Program to diversify and broaden its accessibility.
Tantric Yogassage explores the practice of touch, conscious breath, movement and meditation in a safe, facilitated and playful space. The body based spirituality of Tantric Yogassage is part of the wider ranging Tantric Arts and includes other disciplines like Tantric Yoga, Tantric Meditation, Tantric Breathing and of course Tantric Energy exchange in a creative and integrative way to explore the whole body and create greater awareness as well as deeper connections.
Dedicated to offering a training, which includes all facets of life, Joschi Schwarz developed the Tantric Yogassage Certification Programs to give yoga teachers, body workers, therapists and people who are interested in alternative healing an engaging and efficient option and provide them with powerful tools for self-development.
To touch and to be touched has great importance in the life of every human being. The powerful and natural aspects of touch - physical, mental, emotional and spiritual - can create a deep feeling of being accepted, reframe how one sees and experiences energy and widen the realm of possibility. Tantric touch adds another dimension to reaching out and making contact because it requires the full attention of the one touching towards the one being touched.
Committed to the cultivation of Tantric Yogassage, Joschi Schwarz is devoted to this Certification Program, which is under constant development, both in the services it offers and the expansion of its courses.
About Joschi Le Male Yoga:
Le Male Yoga is for fit men who aim to initiate a lifestyle that liberates, expands and energizes.
Le Male Yoga has personality. LMY is one place and is singularly focused on creating a new and different experience for fit, in-shape and athletic men to practice Tantra and Vinyasa Yoga in an accessible way.
Le Male Yoga provides a friendly, spirited, vibrant and real community for all men - gay, straight or bisexual, who enjoy fitness, communal bonding, socializing & having fun in a safe and pretense-free atmosphere.
Students explore Power Flow Yoga for a high-heat, high-energy workout, Tantric Yoga to tap into their sexual core energy and Yogassage to enhance their body's erotic potential.
Whether students are a beginner, advanced practitioner or somewhere in between... LMY offers a unique opportunity for every man to recharge his body, update his mindset and celebrate life.
Le Male Yoga offers one-of-a kind classes, workshops, teacher trainings and retreats in New York City and around the world.