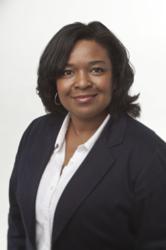 These schools are on the front line of the fight to end America's drop-out crisis. More than 90 percent of EDWorks' early college high school students graduate, and more than one in three graduate with two years of college credit or an associate degree
(PRWEB) March 25, 2013
EDWorks, a KnowledgeWorks subsidiary, is joining the national celebration of Early College High Schools with a digital panel discussion, "The Power of Early College High School" from 1:30 p.m.-2:30 p.m. Thursday. For more information on how to register for the panel, please contact Kate Westrich (westrichk(at)edworkspartners(dot)org).
Roslyn Valentine, the founding principal of Lorain County Early College High School and an EDWorks Fast Track Technical Assistance Coach will lead this innovative discussion, part of Early College High School Week March 25-30.
EDWorks and KnowledgeWorks are also publishing reports touting the success of early college high schools nationwide. The papers can be found on the organizations' respective websites. The reports include "Making a Case for Early College High Schools," "A College Completion Agenda."
Panelists will include Kenneth Brunner, the principal of Canton Early College High School, a ninth grader at Bell Academy at Reynoldsburg High School and Terrance Truitt, graduated from Canton Early College High School and earned a degree in criminal justice from the University of Cincinnati at age 20. He was recently accepted into the school's Lindner College of Business, where he hopes to earn an MBA.
Early college high schools, which blend high school and college with rigor and support, have been a game-changer in education, particularly as it relates to broadening academic opportunities for traditionally underserved students. There are now more than 250 Early College Schools in 28 states and in the District of Columbia.
"These schools are on the front line of the fight to end America's drop-out crisis. More than 90 percent of EDWorks' early college high school students graduate, and more than one in three graduate with two years of college credit or an associate degree. Many others shorten their road to a bachelor's degree by earning a number of college credits," said EdWorks' Fast Track National Director Andrea Mulkey.
EDWorks is an innovative school development organization that partners with schools, districts and states to provide effective, long-term solutions. EDWorks Fast Track early college high schools KnowledgeWorks is a social enterprise that seeks to prepare students for college and careers in the United States by incubating innovative schools, influencing education policy and engaging in education research and development. Our portfolio includes New Tech Network, EDWorks and Strive.