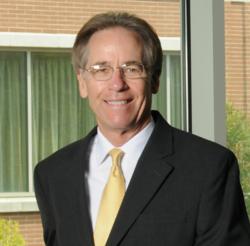 Savannah has such a rich military and industrial community that this course will be a benefit to many. Participants will gain access to mission-critical training and the latest research from experts using new tools and methodologies. - Bill Holm
Savannah, GA (PRWEB) March 29, 2013
Defense contractors, the military and companies in a wide range of industries are seeking to hire professionals as well as train staff in the area of radar technology. To accommodate this growing need, Georgia Tech Professional Education will hold the first Principles of Modern Radar course at Georgia Tech-Savannah on May 6-10, 2013. Participants will gain a competitive edge by completing this mission-critical training to learn and expand their knowledge of radar systems.
Participants will learn radar principles, systems, techniques, phenomenology, and the basics of radar technology. The curriculum will cover examples of modern radar systems, including microwave and millimeter-wave, and their applications.
Students will be introduced to the radar range equation, an integral part of radar theory, and learn how to determine target probability of detection and probability of false alarm. The latest innovations in antennas, transmitters, receivers, waveform design, Doppler techniques, resolution, multipath, and reflectivity measurements will be covered.
The course also will cover the radar environment, radar system elements, basic and advanced signal processing techniques in lectures from top professionals in the field. Engineers, scientists and managers from educational institutions, industry and government agencies are encouraged to enroll.
Lead instructor for the course is Bill Holm, Ph.D. Holm is the academic program director for Georgia Tech Professional Education's defense technology program and a principal research scientist at Georgia Tech Research Institute (GTRI). Additionally, five instructors from GTRI and the School of Electrical & Computer Engineering will be providing instruction. Instructors include: Jim Scheer, Dr. Mark Richards, Dr. Byron Keel, Mel Belcher, and Sam Piper. Holm, Richards and Scheer are co-editors of the textbook, Principles of Modern Radar: Basic Principles (SciTech Publishing Inc., 2010).
"Savannah has such a rich military and industrial community that this course will be a benefit to many," says Holm. "Participants will gain access to mission-critical training and the latest research from experts using new tools and methodologies."
The course is a requirement for Georgia Tech Professional Education's Radar Systems certificate as well as the Radar Signal Processing & Techniques certificate.
For more information or to register for the Principles of Modern Radar course, visit: http://www.gtpe.gatech.edu/pomr
###
Georgia Tech Professional Education is an academic division of the Georgia Institute of Technology, which consistently ranks as one of the nation's top 10 public universities by U.S. News & World Report. Professional Education offers professional master's programs, short courses, and certificate programs to meet the needs of working professionals and industry partners. Programs are available worldwide through a variety of face-to-face, blended learning, and online formats. In addition to professional course offerings, the division administers K-12 outreach and English as a Second Language programs, and manages meeting and event facilities. On an annual basis, Professional Education enrolls more than 30,000 students and works with 3,500 companies. It is located at the Georgia Tech Global Learning Center in Atlanta and at the Georgia Tech-Savannah.
For more information about Georgia Tech Professional Education, visit: http://gtpe.gatech.edu/