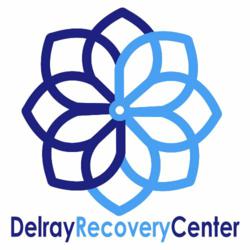 We hope knowing the full range of facts behind ketamine may persuade people not to try the drug in the first place
Delray Beach, FL (PRWEB) March 26, 2013
Although ketamine may be relatively new to the club drug scene, Delray Recovery Center's new infographic explains how the drug has been around for decades. Its history dates back to 1962, when it was originally developed as a human and animal anesthetic. By 1969, ketamine was a common psychedelic drug often known as "hippie smack." New nicknames for the drug came into play with terms like "Special K," "breakfast cereal" and "bump" by the time it hit the nightclubs as a current popular drug of abuse. The infographic reports ketamine was associated with 49 deaths in the U.S. in 2009.
"We hope knowing the full range of facts behind ketamine may persuade people not to try the drug in the first place," said Delray Recovery Center Chief Operations Officer Doug Petri. "We also hope those who see the full range of dangers noted in our infographic may be persuaded to seek help to overcome ketamine abuse or addiction."
The U.S. is not the only place where ketamine poses a major threat. The infographic reports the drug's abuse is a current health issue in East Asia as well as Germany, England and other European countries. The health issue stems from the dangerous and potentially fatal effects of the drug. These include intense hallucinations, lack of coordination and an exaggerated sense of strength. Short-term use of ketamine can result in impaired attention, memory and learning ability while long-term abuse can lead to memory issues and damage to other brain functions. The drug can induce muscle rigidity, numbness, loss of coordination and can make people feel invulnerable.
University of Maryland's Center for Substance Abuse Research backs up the hazardous nature of ketamine, noting one of its most dangerous effects is the confused and helpless state it often induces. Not only does this pose a problem with balance, coordination and sensory perception, but it can make a person highly susceptible to date rape and other crimes. Additional effects of ketamine noted by both the center and the infographic include a detachment from reality and death from overdose. The infographic adds a dose as small as 1 gram can be fatal.
Located in Delray Beach, Florida, Delray Recovery Center offers individualized treatment programs for alcohol and drug addiction, eating disorders and co-occurring mental health issues. The center has long been providing a soothing environment while its certified staff designs programs that are comfortable, safe and unique to the individual, elements that can ultimately lead to success and a sustained life of recovery.