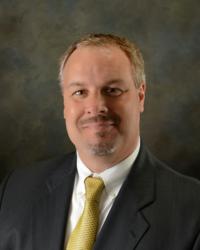 Joe's in-depth flexo experience, coupled with A&V's state-of-the-art flexo solutions, present a winning combination for our customers.
Bryan, Ohio (PRWEB) March 27, 2013
The appointment of Joe Morgan as technical sales representative for Anderson & Vreeland, leading manufacturer and distributor of flexographic plate processing equipment and materials, is announced by Bill Bower, Director of Sales.
"Joe's in-depth flexo industry experience makes him a great resource for A&V customers. His experience, coupled with A&V's state-of-the-art flexo solutions, present a winning combination for A&V and our customers," said Bower.
Joe Morgan will provide technical sales and support, including introducing new, innovative solutions and technologies to A&V customers in Tennessee, North and South Carolina. He brings to his new position 26 years of flexographic printing experience having served in various roles including Plant Manager for Georgia Pacific and Southern Container. Joe's experience as a Printing Manager and Process Engineer broadened his prepress and pressroom skills and experience, which will benefit Anderson & Vreeland customers.
About Anderson & Vreeland, Inc.
Founded in 1961, Anderson & Vreeland has earned an international reputation as a leading supplier of flexo platemaking equipment and materials to the graphic arts industry. The company offers a "systems approach" to plate processing, with state-of-the-art equipment, materials and software specifically designed for flexo. A&V supports these products with 50 years of experience and a nationwide staff of technical sales representatives thoroughly knowledgeable about the fine points of flexo. The company's substantial flexo experience and technical support sets it apart from other prepress suppliers. This experience and support results in smoother and easier integration of technical advancements affecting flexo prepress. Further information is available on the web at http://www.AndersonVreeland.com.