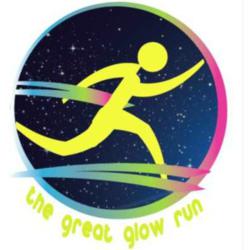 New Bern, NC (PRWEB) March 26, 2013
The First Great Glow Run comes to Historic New Bern
Visit the following link to download HD B-roll video (with background audio). High resolution stills may be obtained by downloading video and selecting screen captures.
http://www.mediafire.com/?s563edf7fv3425t
Source: NCPressRelease.com
Event highlights:
Sponsored by Easter Seals UCP North Carolina and Virginia
Excellent weather
Over 1,000 runners, walkers and strollers
Hundreds of supporters and family members
Strong support from USMC (Cherry Point and Camp Lejeune)
Raised nearly $35,000 for Easter Seals UCP community services
Quote by Project Chair, Leslie Owens: "On behalf of everyone at Easter Seals UCP we extend our appreciation to the greater New Bern community for making the first Great Glow Run a huge success! Special thanks to our military men, women and their families for coming out in large numbers and supporting the mission of Easter Seals UCP."
Problems? Contact Robert B Butler, 919-455-8345 or 910-616-4777. Or,
Email: RobertButlerNC(at)gmail(dotcom
See below for original event details and contact information:
First Great Glow Run comes to Historic New Bern
Historic New Bern's first Great Glow Run, an evening of glowing sights and live entertainment benefits Easter Seals UCP North Carolina & Virginia
New Bern's first Great Glow Run lights up the historic district Saturday evening March 23, beginning at 5:30 p.m. Over one thousand glowing runners, walkers and strollers, will descend on Union Point Park for competition and fun. Race time is 7:30 p.m.
Thanks to strong participation from hundreds of US Marines and family members from Camp Lejeune and Cherry Point, the run is at capacity and closed to new registrations.
The Great Glow Run is a glow-in-the-dark, certified 5K race, winding through beautiful Historic New Bern, past Tryon Palace, ending on the banks of the Neuse and Trent Rivers at Union Point Park. Festivities follow the race with food and beverages, an awards ceremony, and entertainment by The Cold Biscuit Band offering a variety of southern rock, beach, Motown, and classic country.
Prizes will be awarded to the top 3 Male and Female overall finishers, and the top 3 Male and Female finishers in each age group. Timing and scoring will be by managed by East Carolina Road Racing, using shoe chips.
Early packet pickups are available for registered participants Friday, March 22, 5:30 - 8:30 p.m. at Comfort Inn adjacent to Union Point Park, or, on race day at 5:30 p.m. at Union Point Park.
While the New Bern race is at capacity, registration is open for Great Glow Runs in:
Wilmington, N.C., April 27
Charlotte, N.C., May 3
Raleigh, N.C. May 11
To register for these races, visit: http://www.greatglowrun.com
The Great Glow Runs support the mission of Easter Seals UCP North Carolina & Virginia, helping more than 20,000 individuals and their families manage disabilities and mental health challenges. Easter Seals UCP enhances the quality of life for individuals and maximizes their potential for engagement in their communities.
Contacts:
Leslie Owens, Chair
leslie.owens(at)eastersealsucp(dot)com
910-409-6067 or 910-790-5921
Barbara Krcmar, Co-Chair
barbara.krcmar(at)eastersealsucp(dot)com
252-671-6243