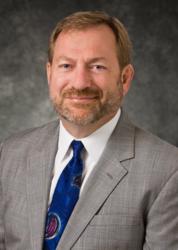 Albany, NY (PRWEB) March 25, 2013
As CDPHP® continues to strengthen its highly ranked and nationally recognized Medicare department, the company is pleased to announce the promotion of Craig Hayden to vice president of products.
In his new role, Hayden will be responsible for leading the Medicare line of business for CDPHP, including marketing, sales, annual benefit plans, service area expansions, market research and analysis, new product development, P&L, and business plan development.
"Craig has played an integral role in the overall benefit design and marketing of the growing CDPHP Medicare Choices plan, which was rated by the federal Centers of Medicare and Medicaid Services as a 4.5 out of 5 Star HMO plan (November 2012) and ranked 15th in the country in NCQA's Health Insurance Plan Rankings 2011-12," said Brian Morrissey, senior vice president, marketing and chief marketing officer, CDPHP.
Prior to being named vice president, Hayden was director of Medicare sales. Before joining CDPHP in 2006, he served as director of Medicare marketing for both UPMC Health Plan, Inc. and Excellus Blue Cross Blue Shield.
Hayden earned his MBA from the University of Rochester and a bachelor's degree from Union College in Schenectady. He currently serves on the boards of directors for Senior Services of Albany and Vestry of Calvary Episcopal Church. He also actively volunteers for the American Red Cross and Community Hospice.
Medicare Field Sales Manager Alicia Kelley will assume Hayden's former role of director of Medicare sales. In her new role, Kelley will be responsible for the overall planning, development and implementation of Medicare sales. She will direct and oversee all Medicare sales activities and ensure regulatory compliance relative to Medicare programs.
About CDPHP®
Established in 1984, CDPHP is a physician-founded, member-focused and community-based not-for-profit health plan that offers high-quality affordable health insurance plans to members in 24 counties throughout New York. CDPHP is also on Facebook, Twitter, LinkedIn and Pinterest.