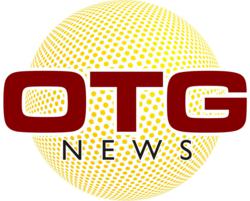 The general lack of magic and dark prophesy doesn't mean that Hell is on vacation… Demons are spirits. They whisper to the heart and mind. We can easily mistake their influence for our own thoughts, passions, or body chemistry…
Thomson, IL (PRWEB) March 25, 2013
In his latest article, The Meaning of History, Part Four, author Bill Heid continues his examination of the meaning of history, this time exploring the role of demons in world history. He argues that, just as God entered history in Jesus, the devil and his minions are likewise at work in the world, trying to destroy God's people.
Heid maintains that though demons do not obviously manifest themselves or their presence, they still take an active role all the more effective because of its subtlety. The past three hundred years have seen the rise and prevalence of rationalism and skepticism. Demons work through this to cause skepticism regarding God and His salvation. It cannot be explained by science, so can it really be true? If demons allowed their own presence to be widely known, belief in one supernatural power would be established, leading to more people turning to God and salvation.
Instead, Heid states that "The general lack of magic and dark prophesy doesn't mean that Hell is on vacation… Demons are spirits. They whisper to the heart and mind. We can easily mistake their influence for our own thoughts, passions, or body chemistry… But their power and influence is real."
Referencing the third century theologian St. Athanasius, Heid explains that since Jesus came, demons have had to radically change their mode of attack. In the ancient world, what modern people view as traditional demonic activity such as possession, oracles, and magic, existed. He clarifies, "Athanasius knew that evil spirits had preyed upon the ancient world. He also knew just as certainly that the advent of the divine Son of God had shut their mouths and shut down their magic. Not all phases of the battle are equal."
Because of this, Heid argues that the war against demons and the devil is more ethical than magical. Because God calls His people to live in faith and obedience to Him, the fight against demons is nothing more than the daily struggle to do right in God's eyes and to continually renew trust in Jesus.
Heid concludes by referring back to God's original promise of salvation where He promised enmity between His people and Satan. "In other words," he says, "by God's own decree, Satan and his demons are actively involved in a war for history and for mankind… Jesus obviously wins this war. There is, then, a supernatural dimension to history that we can perceive only by faith. Without that faith, history won't make any sense to us."
Bill Heid is the radio co-host of Off The Grid News, an independent organization devoted to providing practical information about living today and in light of the challenges of the future. He and his news team look for the truth beneath the facts of the top news stories and how they will affect your life.