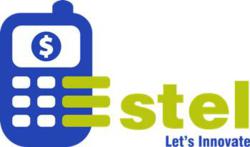 Optimization, Recovery and Management of crucial data with selected software tools for PC
Dubai, UAE (PRWEB) March 27, 2013
Most of the PC users in their day-to-day computing activities encounter a number of problems such as plummeting PC performance, slowdowns, frustrating errors, freezes, crashes, data loss and the list is endless. In order to resolve the aforementioned PC issues, users tend to shell out hefty sum of money either to the computer technicians or by purchasing hundreds of expensive software products, only to make the problems worse.
Nevertheless, PC-Utility.com, an all-in-one PC utility software provider not only showcases premium and dependable software products in the market at attractive prices but also strives to resolve the queries of its customers. The product category ranges from Disk Utilities, PC Optimization, Data Recovery and Business Tools to Media for Windows, Mac and smart phones.
"Our intention is to serve our customers with simple yet effective software tools at affordable prices that will help ensure Optimization, Recovery and Management of crucial data. In addition, we strive to become a well-known PC utility software provider by researching intensively on the products coupled with outstanding customer support," said J.E.Morgan, spokesperson of PC-Utility.com.
He went onto say, "Also we commit to inform you about our offers, discounts and coupons that will be periodically updated on our website."
About PC-Utility.com
PC-Utility.com is a one-stop shop that offers an exclusive range of PC utility software tools for Windows, Mac and Smart phones (Android, iOS, Blackberry etc).
PC-Utility.com is a division of Estel Technologies and Rechargeitnow.com, where, Estel Technologies specializes in Mobile Financial Services, Rechargeitnow.com delivers next generation online-prepaid recharge solutions.
Estel Technologies has another web store, Cyberfraudsecure.com that primarily focuses on providing best security software utilities in order safeguard its customers` digital lives against cyber threats.