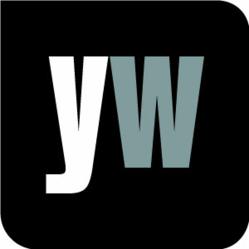 Indian cooks boldly combine a vast array of spices like an artist uses paint
London, UK (PRWEB UK) 26 March 2013
According to a recent study from the British Journal of Nutrition, ginger has the potential to inhibit the growth of prostate cancer cells. Research has also supported the belief that turmeric can help to treat a multitude of conditions, such as arthritis, liver disease and Alzheimer's, and a daily intake of half a teaspoon of ground cinnamon is recommended to improve glucose metabolism.
With so many modern studies now backing up ancient Eastern medical theories, such as Ayurveda, Yourwellness Magazine asked Gurpareet Bains, author of Indian Superfood and new book Indian Super Spices – Lab-inspired recipes to help with everyday ailments, to share his thoughts and favourite recipe.
For Gurpareet, "Indian cooks boldly combine a vast array of spices like an artist uses paint" but there's more than aesthetics going on in the average Indian dish. Gurpareet explained how recipes that incorporate certain Indian spices can help with everyday ailments, such as colds, PMT, hangovers and even insomnia. Further, using spices in medicinal quantities, his approach to Indian cuisine can help to fight off stress, anxiety and allergies, as well as aiding in weight loss management and detox.
Gurpareet gave Yourwellness Magazine his recipe for Tandoori Salmon, which he claims can help to ease common pains such as backache and menstrual cramps. According to Gurpareet, the main spices he uses – namely chilli, cloves and ginger – are known to have anti-inflammatory and analgesic properties, and he also uses other well-known anti-inflammatory ingredients in this recipe, such as cinnamon, cumin and garlic.
Gurpareet Bains' new book Indian Super Spices – Lab-inspired recipes to help with everyday ailments, as well as Indian Superfood, is available from major retailers.
Yourwellness magazine is distinctive in covering all aspects of well being, from health and relationships, through fitness and family to work and finances. Yourwellness impartially explores all the options available from ancient to modern to scientific to holistic. To find out more, read the latest magazine online at http://latestissue.yourwellness.com or visit the gateway to living well at http://www.yourwellness.com.