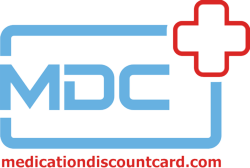 Margate City, NJ (PRWEB) March 27, 2013
Almost half of all Americans struggle with symptoms of heartburn at least monthly. Heartburn is a symptom of gastroesophageal reflux disease, or GERD. Prilosec is one of the most commonly prescribed treatments for GERD and heartburn pains.
Even though more Americans than ever have healthcare coverage, the actual numbers are less encouraging. More people aged 19-26 are covered by their parent's insurance, thanks to new insurance laws, but the number of uninsured adults has not changed much. This leaves millions of working Americans and their families uninsured or underinsured. This means that issues not serious enough for the emergency room often go untreated for days, weeks, or longer. Health problems like a kidney stone or a peptic ulcer, which are painful but not life-threatening, may be left completely unaddressed. This can result in lost workdays and bigger medical bills, or something much more serious.
A Prilosec coupon and prescription discount cards combat this situation by making prescriptions more affordable—leading to a better quality of life for patients.
MedicationDiscountCard.com will be providing a FREE Prilosec discount card to all applicants. These cards save users up to 75% off prescription medication costs, and are available without a physical examination or even a medical questionnaire. There are no health qualifications to be met. In addition, MedicationDiscountCard.com offers discounts on thousands of other prescription medications.
Obtaining a Prilosec coupon card is quick and simple. Cards can be printed right away on a home printer, or can be sent to patients via postal mail for no charge. Once the card is in hand, it may be used immediately—no waiting period required. There is no limit on how many times this medication discount card can be used, though users will only need to present them to a pharmacist once to receive continuous discounts on all future refills. The cards do not expire and do not require meticulous paperwork. In addition to many small local pharmacies in every state, MedicationDiscountCard.com cards are accepted at most national chains, such as Walgreens, Cub, Rite-Aid, K-mart, Publix, Kroger, and more.